20+ must-Know tips for travelling to Venice for the First time
This post contains affiliate links, which means we'll receive a commission if you purchase through our links, at no extra cost to you.Read the Disclosure here.
We recently went for Trip to Europe (France and Italy) from Australia.
Are you thinking of visiting Venice for the first time? After visiting Venice recently we've compiled all of our greatest Venice travel recommendations – including how to save money, where to stay, what to bring and more!
With its ancient buildings and picturesque canals, Venice is one of Italy's most recognised attractions.
This floating metropolis consists of a series of 117 tiny islands divided by canals and linked by bridges.
1.After you Arrive at VCE Airport
(Venice Marco Polo Airport (VCE))
After you Arrive at VCE Airport ( Venice Marco Polo Airport (VCE)) you can either take private water taxi or take public water bus.
Marco Polo Airport (VCE) is located five miles north of the city and is the major airport servicing Venice.
From the airport you may either take either the cheap and simple ATVO or ACTV bus to Piazzale Roma, the Alilaguna water shuttle boat to numerous places in the city or a considerably more costly private water taxi to your destination.
The other airport is Treviso (TSF) which is approximately twenty miles from Venice and is mostly utilised by low cost carriers.
You may reach Piazzale Roma in the city from here by riding the ATVO or Barzi Service bus.
Private taxi price is around Euro120/family and Public Aqua Boat- Bus (vaporetti) is Euro 15 per person. We too Public Transport when arrived and took a Private taxi when back to the Airport.
Did you know there are No cars or Bikes in Venice ?
So, how are we supposed to get about in here? It is not only automobiles that have gone missing.
The way Venice is constructed, with its numerous staired bridges over the canals, does not permit the use of any type of wheels. As a result, there will be no motorbikes or bikes.
The vaporetti are a type of boat-bus that runs around the canals of Venice.
Routes around the Grand Canal and other major canals are available, as are routes connecting the city to the other islands. They also provide access to the city's outlying islands.
In the case of a car trip to Venice, you will either have to leave your vehicle on the mainland in Mestre and take either a bus or a train over the bridge into the city.
OR you will have to park your vehicle in one of the more expensive multi-story car parks located in Piazzale Roma, which are more than twice the price of a single-story parking garage.
If you choose the latter option, make sure to reserve parking ahead of time since it will be quite crowded.
Related Blogs
When you are In Venice
Where to stay in Venice.
You need to make prior hotel bookings for the stay. We used Booking.com to book our stay at Venice.
Here are some of the Top Hotels to Stay in Venice ( as Recommend by a local)
Best Hotels in venice
2.Prepare yourself to get Lost
Even the most well-traveled travellers might become disoriented in the city of Venice.
It is even possible to become lost using Google Maps, which will guide you to a dead end into a narrow lane.
Having a simple approach for being disoriented can make you lot less frustrated. You never know what kind of treasure you could come into by chance.
3.Restaurants that are Popular among the Locals
Prepare ahead of time by researching the top restaurants in Venice that are favoured by locals. If it's a popular spot among the locals, it's likely to be authentic.
If you're visiting a new place, Yelp.com is a fantastic app to use. It's always the first thing I check when I arrive.
If you're looking for particular restaurant recommendations, here are Five options in the vicinity of the Rialto Bridge.
Cannaregio.
Castello.
Lido.
Rialto.
Murano & Burano.
4.Don't Ignore the Most Popular Tourist Attractions
Famous landmarks such as Piazza San Marco, the Riva degli Schiavoni, and the Bridge of Sighs are well-known for a good cause.
Don't miss out on these popular tourist attractions in Venice.
A journey to the top of the Campanile di San Marco is also highly recommended for seeing a bird's eye perspective of the entire city. Plan on arriving as soon as the building opens in order to avoid the longest wait time.
5.Spend Some Time Outside of the Most Popular Tourist Attractions
This is when the ability to become lost will come in useful. Put on a pair of comfy shoes and spend the day exploring some of Venice's lesser-known neighbourhoods.
Cannaregio,
Santa Croce, and
Dorsoduro are just a handful of the neighbourhoods that I enjoy visiting.
6.What to Look for in a Gelato Shop
It's impossible to visit Italy and not try gelato. Even if you're vegan or lactose intolerant, you may still enjoy sorbetti made with fruit at most excellent gelaterias.
When my family and I were in Venice, I met a native who told us all about the best places to find Italian gelato.
Because creating gelato from pure fruit is more time-consuming and expensive than utilising flavour extracts, you'll want to pay attention to the hues of the fruit-flavored gelato you're considering
Colors of fruit-flavored gelato are important since creating pure fruit gelato is more time consuming and expensive than utilising flavour extracts.
Gelato produced with fake fruit tastes will have brilliant yellow bananas or berries that are a faint shade of purple. The pistachio, on the other hand, should not be brilliant green.
7.Essentials to bring to Venice
Prepare for lower temps if you want to visit Venice in the spring or fall and escape the summer throng.
Be careful you carry the following essentials in addition to your standard Europe packing list:
The city might be a noisy place, so be prepared with your earplugs Or Airpods. I loved using my Apple Airpods to Avoid Noise.
Don't be scared to pack a few excellent outfits for your trip to Venice. Jeans and a lovely pair of boots would go nicely for the girls & ladies. If are not fond of wearing Jeans, get in to cute little black dress.
Regardless of the season, never leave home without your travel umbrella!
There were no mosquitoes around in March when we Visited, but they are frequent throughout the spring and summer months. Mosquito Repellent is a must : There's no need to worry about packing this little spray pump because it's so small.
Flat Sandals or Low-heeled Boots ( depending on the season) is a Must- You'll need to walk a lot on the streets of Venice.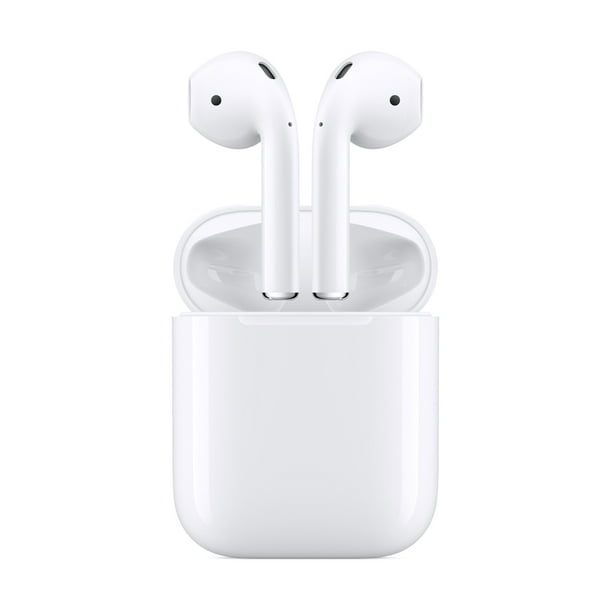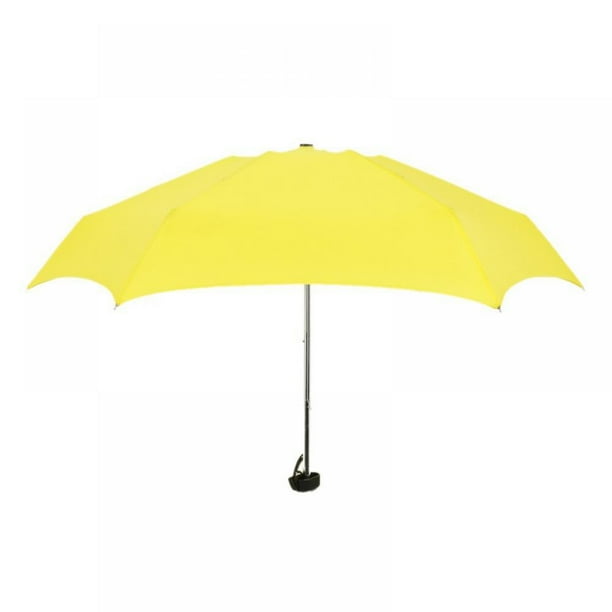 Travel Umbrella
Mini Compact Umbrella - This mini umbrella comes in a lovely gift case. To prevent water from seeping into your car, handbag, backpack, duffle bag, or other items, place the umbrella in the case.
Buy From Amazon
We earn a commission if you make a purchase, at no additional cost to you.
Be wary of Venice souvenirs that have been mass-produced.
Some mass-produced commodities pose a risk to your health in addition to unfair competition and duplication.
In the case of low-cost masks, for example, the EU law governing colours and chemicals for wearable items has not been complied with, making skin contact potentially harmful.
We've compiled a list of things to watch out for when visiting Venice, so you don't have to.
8.When it comes to money, street performers may be a bit of a pain.
I knew better than to approach street entertainers, but I could see them hounding passersby for cash.
The first time we ate supper outside, a group of street musicians approached every table and begged for money from the diners.
Even if you don't want to hand out anything, be warned that many of these people are quite persistent.
9.Prepare for a lot of walking( Bridges with stairs)
We thought we are prepared for Venice because we live in a huge city and walk a lot.
The walking wasn't a problem, but the numerous stairwells on the bridges took some getting used to.
However, my assumption was incorrect: all of the bridges were really steps! Having to walk a mile with rolling luggage after a day of travel was extremely challenging.
The bridges are beautiful, and the walking is manageable, but be prepared for the challenge.
10.Take a look at the water taxi timetable
We took a water-taxi from Lido in the incorrect direction, as I explained in my writings about san Marco dint much help!. Take our blunder as a warning and pay attention to which water taxis are heading in your route instead.
11.Go on a road( huh ! water Trip) trip and see some of the neighbouring islands
My favourite parts of any trip are the ones when I have a chance to immerse myself in the culture of the place I'm visiting.
During our boat trip with Gondola Venice, we were able to see Venice from the perspective of the residents, and it was both peaceful and lovely.
We enjoyed the local cuisine and wine at the eateries we visited.
We had the opportunity to ask our tour guide Marcos about his childhood and life in Venice while on the boat, he sang a song for us too which was a delightful way to learn more about the city.
12.Make sure you have a pair of waterproof shoes on hand.
In Venice, it rains a lot, and we were there during the rainiest time of the year!
Although there was no flooding while we were there (although numerous people have informed me that it floods frequently), there were large puddles all over the area.
Even though my shoes were water-resistant, I wished I'd brought a more robust pair of shoes. The rain dropped the temperature to the 10 deg and less…
13.Visit the islands if you want to get away from the city.
As a result, while I didn't much enjoy Venice, I adored Murano . Lido was on our list, but we ran out of time.)
The islands were considerably less crowded than Venice, and we saw some beautiful architecture and saw glass and lace being produced by hand.
My recommendation is to go away from the city for a while and explore the islands.
14.The best way to view Venice, Italy, is to ride a boat.
Venetian architecture is meant to be seen from the water, as it was created around water.
Many of Venice's most stunning Palazzi can only be viewed from the sea.
Even Venice's most iconic structure, the Doge's Palace, was designed with sea views in mind.
In truth, the façade facing the lagoon, the "Piazzetta" and the Marciana Library were completed a century earlier than the one facing the land.
It's best to take in Venice from the sea while you're there. The Gondola, a private boat or a cab may all be used to get you to your destination. However, you must take action!
Gondola rides are one of the most romantic ways to see the city and get a feel for its intricate network of small canals.
15. The best way to visit Venice, Italy, is to hire a native to show you around.
Traveling is a great opportunity to meet new people and learn about different countries and traditions.
Fortunately, technological advancements have made this possible than ever before!
Group tours are a great way to learn about a new place at a low cost. As a result, they may not provide the most satisfying experience.
As an alternative, private Gondola tours and activities are more expensive but may be tailored to meet your specific requirements and interests. Private tours are also more personalised.
16.If you decide to go on a tour, make certain the Tour Guide you is a resident of the area.
To make matters worse, under a new EU legislation any anyone, regardless of residency, can advertise his or her services as a guide and take groups into Italy's national territory.
As a result, tourists may not be aware that tour guides and tour leaders are not all the same and may be duped into hiring the wrong expert.
Indeed, there is a huge difference between a professional guide who lives in an Italian city and a person who has only been to an Italian city a few times and has no training.
This 2.5 Hr Street food tour with a Local Guide is amazing fun thing to do in Venice.
This is why we advise against using "outsiders" as your tour guides, both figuratively and physically.
This Rialto Guided market tour is coolest thing i have done .Explore Venice on this small-group walking tour. Visit the Rialto market and the San Polo square …
You should be able to ask your questions and get honest answers from a reputable local guide in Venice.
17.Don't wear those expensive and uncomfortable shoes if you want to have the finest experience.
High heels should be avoided. High heels, we assure you, are not recommended!
Venice, Italy is a historic pedestrian city with uneven streets that will force you to walk, walk, and more walk in order to see everything.
However, even if you want to use a water bus, you will have a significant amount of walking ahead of you as you cross the uneven stone pavement, bridges, and crowds to reach the water bus stops.
While staying in your hotel or being picked up by a water taxi to go to a private party, high heels may be a reasonable option for you to consider. In any other circumstance, believe us when we say that you absolutely do not want to do it.
Your feet will be grateful to You!!
18.Bring a refillable water bottle with you.
Unlike many other cities, Venice's water is drinkable and of exceptionally high quality.
Almost every significant square is equipped with a functioning fountain where you may replenish your water bottle.
If you want to sip prosecco, though, you will have to wait until later because there is no such fountain yet. Visiting a bacaro will meet all of your requirements in this instance.
More tips on how to use less plastic in your regular life may be found in this New York Times article if you are concerned about the effect you are having.
19.Visit artists' stores to learn about centuries-old crafts and get your hands on the genuine deal.
The city of Venice has a rich history and a vibrant culture. Throughout the ages, a variety of local crafts have been developed or embraced.
There are still a few craftspeople in the city who have been practising their craft for generations.
For art and craft enthusiasts, as well as tourists looking for a unique Venice experience, their workshops are a must-see. Create your own mask activity is one of coolest activities to do in Venice..
Make or paint your own Carnival mask at a unique class in Venice. Learn more about ancient techniques as you put your new skills to the test to produce a stunning mask to keep and take home.
Venetians are being forced to flee their hometown because of the overabundance of cheap, mass-produced souvenirs flooding the city's streets.
Also, Create your own Glass art work with a Local artisan is also s fun activity to do in Venice.This can help the struggling real Artisans of Venice …
Accurately identifying genuine craftsmen' businesses may be a challenge. It demands an eye for detail and an understanding of the crafts.
20.Bring a refillable water bottle with you.
Unlike many other cities, Venice's water is drinkable and of exceptionally high quality.
Almost every significant square is equipped with a functioning fountain where you may replenish your water bottle.
If you want to sip prosecco, though, you will have to wait until later because there is no such fountain yet. Visiting a bacaro will meet all of your requirements in this instance.
More tips on how to use less plastic in your regular life may be found in this New York Times article if you are concerned about the effect you are having.
21.Walking Tips for Getting Around Venice
It's previously been noted that walking about Venice is really easy, and that it's the ideal way to see and experience the city, but there are a few things you should know that will make your life much easier.
The first thing to remember is to allow yourself additional time to go somewhere since you will constantly stop and gaze at the different vistas or take photographs without even realising you are doing so.
As a result of walking on the cobblestones and up and down the numerous bridges in Venice, you will find that your feet and legs will be sore at the end of the day.
Wear shoes that are comfortable and supportive, and avoid wearing high heels while visiting the city of Venice.
Do not be concerned about getting lost because you will most likely come across locations you were not aware existed.
Losing oneself in Venice's back alleyways is part of the appeal; thus, enjoy the feeling.
You will never be too far from your destination if you become disoriented or lost the way, since there are signs leading you in the direction of major neighbourhoods and landmarks in yellow Boards such as "San Marco," "Rialto," "Piazzale Roma," and "Ferrovia" (Train Station) that are easy to find and navigate.
When wandering about, try to bring as little as possible with you and only have a small bag with you — there are lockers available at Venezia Santa Lucia station where you may deposit any larger luggage while you explore.
Bringing a stroller into the city with you is not recommended if you are travelling with little children, due to the tight alleyways and the fact that you will spend more time dragging it up and down steps than you will pushing it.
Because there are so few ramps in Venice, it is difficult to get around and even more difficult to visit if you have restricted mobility.
22.Where in Venice Can You Get the Best Views?
The city of Venice has a number of viewpoints from which you may take in breathtaking views of the surrounding area.
The first is a visit to the renowned Campanile di San Marco bell tower in St Mark's Square, which is the highest building in Venice and costs €10 per person.
The second is a visit to the Rialto Bridge, which costs €20 per person.
Visit early in the day to avoid waiting in line, or reserve a skip the line ticket online in advance when available, which is not presently feasible due to a lack of available skip the line tickets. When visiting Venice, this is a must-see attraction that should not be missed.
The T Fondaco Rooftop Terrace, which is located near to the Rialto Bridge, comes in second position.
From this vantage point, you will get an excellent view of the city's roofs as well as the Grand Canal and the Grand Canal basin.
Entrance is free, but you must reserve a time slot in advance by completing an online form.
The final location is one that I was fortunate enough to stumble upon by accident: the rooftop of the San Marco Parking Garage in Piazzale Roma.
At sunset, the view across the entire city is breathtaking from this vantage point.
Here is the Fancy Deal Finder for your Trip to venice
Final Thoughts
You should now be aware of a lot of things to do in Venice!
However, it is possible that you are now interested in learning even more about our lovely city. Is that correct?
Please read our article on What is Venice, Italy to learn more about this fascinating city.
Do you have any tips or recommendations that you'd want to share with us and other visitors? Please let us know. Please do not hesitate to contact us and let us know!
This article may have been of use to you; nevertheless, you should also consider the following resources for planning your first trip to Venice:
Happy Travelling & Happy Vacation!