Plan Disneyland Paris: Tips for American & Australian Disney Lovers
So, Are you prepared to embark on an adventure through the magical lands of Disneyland Paris?
To help you get the most out of your trip to Disneyland Paris, as a seasoned Disney visitor and fellow American, I'm going to share with you all of the insider tips and techniques that I've picked up over the years.
Well, let's just dive right in, shall we?
Are you prepared to face the chills, thrills, and enchantment that await you at the theme park with the most visitors in Europe? Put on your seat belts and get ready to experience some magic with me!
Before travelling to Europe make sure you have made the following arrangements..
🌐 Be insured before your trip and Get travel insurance! I have complete faith in Travelex Insurance and I have nothing but positive things to say about them.
👓 Read our post about why you should always have Travel insurance
✈️ Find out how to find & Compare cheap flights using Momondo or find deals now
🌐 Book your accommodation through Booking.com
💠 Find awesome and hassle-free tours through GetYourGuide 
🚕 If you are not keen to drive in Europe,you can use the OMIO.com website to purchase train tickets between the city and for day trips The OMIO website also allows you to book train tickets between the cities and other destinations. It is quite simple, and it is in the English language.
📍Explore the surrounding areas on an epic road trip with Auto Europe
🔰 Read destination reviews and other travellers tips on TripAdvisor
Arrival in the City of Lights-Paris
Put your trusty American Tourister luggage in the overhead compartment, and prepare to take off for the romantic city of Paris! From the Charles de Gaulle Airport, Disneyland Paris can be reached in a speedy and convenient 45-minute car ride (CDG).
If you would rather utilise public transit, the RER A train line will take you directly to the park entrance in just under an hour.
Also read: Charles de Gaulle to Disneyland Paris- 6 Possible ways
1. Ideal Season for a Trip to Disneyland Paris
Consider going to Disneyland Paris during the low season, which is normally between the months of January and March or between the months of October and November.
This will allow you to skip the busiest seasons of the year and beat the crowds.
You can look forwards to lower wait times as well as weather that is more agreeable.
Visiting during the holiday seasons (Christmas, Halloween, or summer) can have its perks, but you should be prepared for higher crowds. Some times of the year include: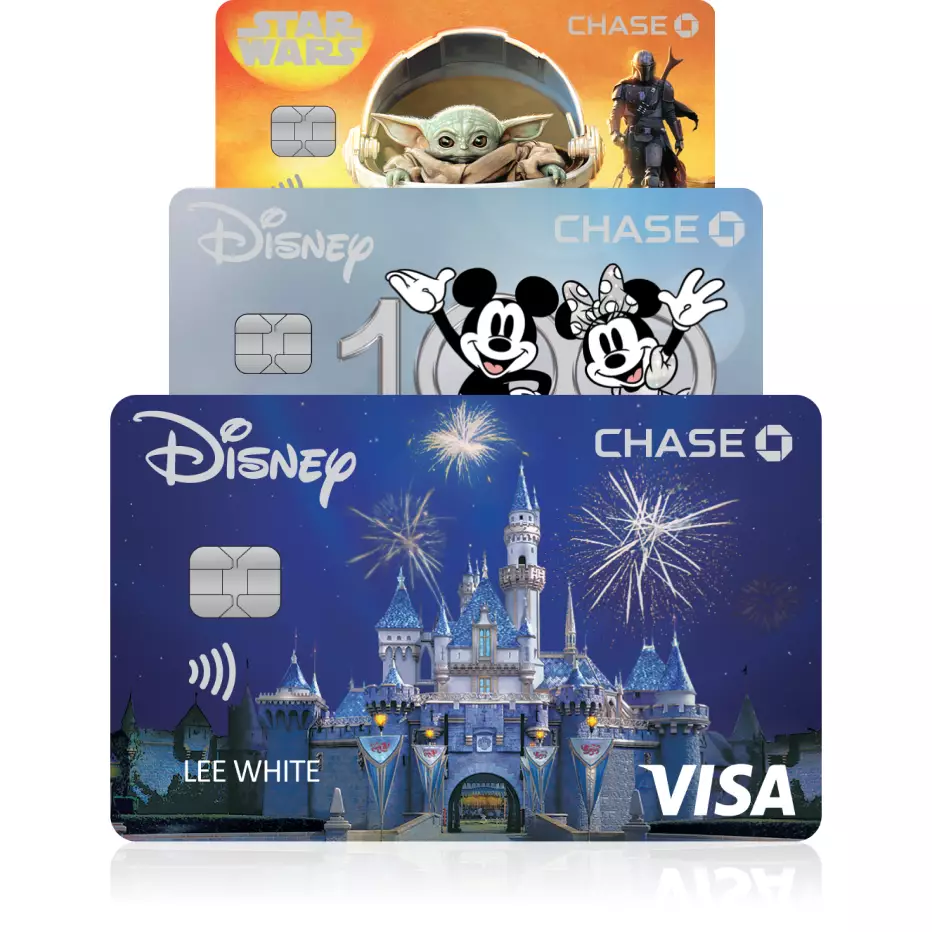 Get more Disney with the Disney® Visa® Card
Get a $100 statement credit after first purchase with a new Disney Visa Card.
Earn 1% in Disney Rewards Dollars on all your card purchases.
There are no limits to the number of Rewards Dollars you can earn.
2.Stay in a Wonderful Land Filled with Magic
There are a number of hotels located on the Disneyland Paris property, and these hotels appeal to a variety of price points and themes.
We recommend either staying at Disney's Newport Bay Club for a nautically-themed vacation or the Disneyland Hotel for a magnificent Victorian-style experience right at the entrance to the park. Both of these hotels are owned by Disney
Also Read: 🌐 9 Hotels Within Walking Distance Of Disneyland Paris
4.DISNEYLAND Paris Parks
Disneyland Park and Walt Disney Studios Park comprise Disneyland Paris.
Disneyland Park, the original, resembles Disneyland in California and Magic Kingdom in Florida. Main Street, USA, Adventureland, Frontierland, Fantasyland, and Discoveryland are its themed lands. Each land has themed attractions, stores, and eateries.
Walt Disney Studios Park, the second, celebrates filmmaking. Front Lot, Toon Studio, Production Courtyard, and Backlot are its studio lots. Movie-themed activities, events, and experiences are on each lot.
Both parks have rides for all ages, including classics like Pirates of the Caribbean and It's a Small World and newer ones like Ratatouille: The Adventure and the Twilight Zone Tower of Horror. Character meet-and-greets, live shows, and parades fill the day.
Disneyland Paris has many hotels and a Disney Village entertainment district with restaurants, shops, and a cinema. For Disney enthusiasts of all ages, Disneyland Paris is wonderful and immersive.
5.Recommended Places to Visit
Because you are an American Tourister, we know that you are looking for the very finest there is. The following is a list of attractions in Disneyland Paris that absolutely cannot be missed:
Big Thunder Mountain will take you on a thrilling adventure through the era of the gold rush. All you have to do is board this runaway mine train.
Cruise through the exciting world of pirates, riches, and adventure in Pirates of the Caribbean.
Join Remy and his companions on an action-packed 4D chase through the crowded kitchen of a French restaurant in the Ratatouille: The Adventure experience.
Go on an incredible journey into space atop the thrilling roller coaster known as Space Mountain: Mission 2.
The Twilight Zone Tower of Horror is a haunted hotel with a drop that will send chills down your spine. If you dare to enter, you can experience it.
6.Eating in Disneyland Paris
When you get hungry, you have a wide variety of food alternatives to choose from, ranging from snacks you can get quickly to more upscale dining experiences.
Bistrot Chez Rémy is an experience not to be missed, as it will make you feel as though you have been shrunk down to the size of a rat inside of a large Parisian restaurant.
7.The Disney Village Resort
Disney Village is the place to be for shopping, dining, and entertainment once the parks have closed for the day. You can pick up some souvenirs at the World of Disney, have a lunch at Planet Hollywood, or watch a movie at the Gaumont Disney Village Cinemas.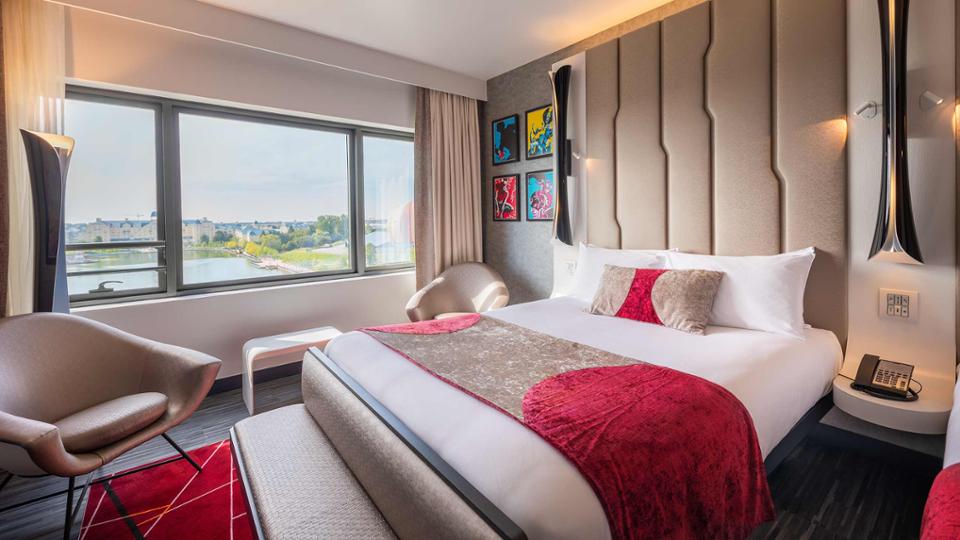 8.Get Things Going with Some Clever Planning
The Disneyland Park and the Walt Disney Studios Park are the two theme parks that make up Disneyland Paris. Download the Disneyland Paris app before you head out to the theme park, as it will provide you with park maps, wait times, and show schedules.
This handy tool will assist you in organising your day so that you can visit all of the places that are most important to you.
9.The Science and Art of Timing
Although there is never a poor day to visit Disneyland Paris, it is important to take into consideration the weather and the number of guests.
The months of January through March and October through November are considered to be the park's "low season," during which time there are often fewer visitors and lower wait times.
Nonetheless, going there during one of the holiday seasons such as Christmas, Halloween, or summer offers its own special allure to the experience.
10.Using the Bridge to Cross the Pond
It's likely that if you want to visit Disneyland Paris, you'll fly through Charles de Gaulle Airport first (CDG). From that vantage point, you have a few different choices:
Take the high-speed TGV train to the station in Marne-la-Vallée or Chessy (about 10 minutes)
RER A train route that will take you right to the park when you get off (about 1 hour)
The Magic Shuttle Bus is a service that runs directly between the CDG airport and Disneyland Paris (about 90 minutes)
Renting a motor vehicle (about 45 minutes)
11. Should You Stay at a Disney Resort or a Non-Disney HOTEL?
There are a number of hotels located on the grounds of Disneyland Paris, each offering a unique experience and ranging in price.
There are a number of advantages to staying on the resort property, including the opportunity to take advantage of Extra Magic Hours, which provides guests early entry into the theme parks, and the comfort of being in close proximity to the magic.
Think about your choices in these areas:
The Disneyland Hotel is an opulent establishment designed in the Victorian era that sits at the front of the park.
The Newport Bay Club at Disney is a retreat with a maritime and New England-inspired atmosphere.
The Disney Hotel's motel with a Wild West motif and comfortable accommodations is located in Cheyenne.
You also have the option of staying at one of the many hotels in the area that are not affiliated with Disney. Val d'Europe, a nearby village, offers affordable accommodations and quick access to the parks via RER A rail.
12.Get Those Tickets Right Away
The best prices can be found for tickets that are purchased in advance online.
The value of your money is maximised with multi-day tickets, and the Disneyland Paris website frequently features exclusive deals and discounts.
Consider purchasing an Annual Pass if you go to Disney World on a regular basis, as this will allow you to enter all of the parks, as well as receive discounts and other perks.
13. Park Hopping – Disneyland Park
Disneyland Park is home to five wonderful lands:
Main Street, United States of America is a great place to get a taste of Americana with its charming stores and turn-of-the-century buildings.
Big Thunder Mountain and Phantom Manor are two of the attractions that can be found in the Frontierland section of Disney's Magic Kingdom.
Adventureland is where you can go on exciting journeys with characters from movies like "Pirates of the Caribbean" and "Indiana Jones and the Temple of Peril."
Fantasyland is the most popular section of Disneyland and is home to some of the most well-known rides and attractions, such as "it's a small world" and "Peter Pan's Flight."
Discoveryland is a world that is set in the future and features rides and shows such as Star Tours: The Adventures Continue and Space Mountain: Mission 2.
Be sure to check out both the everyday Disney Stars on Parade as well as the nightly extravaganza known as Disney Illuminations.
14. Walt Disney Studios Park's Hollywood Dream
The Walt Disney Studios Park is an attraction that honours the mystique of film and animation. The following are some of the highlights:

A 4D chase through the kitchen of a French restaurant is featured in Ratatouille: The Adventure. Crush's Coaster features a roller coaster.
An exhilarating roller coaster ride with Crush and the gang across the East Australian Current.
The Tower of Horror from the Twilight Zone is a spine-tingling descent through a haunted hotel.
Toy Story Playland is a place that's great for families and has attractions that are based on the Toy Story movies.
A thrilling adventure through the world of Cars, Quatre Roues Rallye is a tonne of fun.
A live performance featuring Mickey Mouse and other fan-favorite Disney characters, complete with dazzling special effects.
15: Getting the Most Out of FastPass
Use the FastPass system so that you may make the most of the time you have. You may avoid waiting in line at well-known attractions by making use of this no-cost service that lets you book a time slot in advance.
Big Thunder Mountain, Buzz Lightyear Laser Blast, and Ratatouille:
The Adventure are three of the best FastPass attractions at Disney California Adventure. Please keep in mind that you need to get your FastPass early in the day because there is a chance that they will run out.
16.where to ger Disneyland paris fastpass
FastPasses for Disneyland Paris can be obtained in several ways:
Disneyland Paris FastPass Machines: These machines are located near the entrance of the attraction and allow you to get a FastPass for that specific attraction. Simply insert your park ticket into the machine and it will print a FastPass ticket with a designated return time. You can only hold one FastPass at a time, so you'll need to wait until the return time on your current FastPass before getting another one.
Disneyland Paris Hotel Concierge: If you're staying at a Disneyland Paris hotel, you can also get FastPasses through the hotel concierge. They will be able to help you plan your day and get FastPasses for the attractions you want to ride.
Disneyland Paris Mobile App: You can also get FastPasses through the Disneyland Paris mobile app. This option is especially useful if you want to plan your day in advance or don't want to waste time waiting in line. Simply download the app, link your park ticket, and select the attraction you want to ride. The app will give you a designated return time for the attraction.
Note that FastPasses are subject to availability and may run out for popular attractions, especially during peak season. It's also important to note that the FastPass system may be temporarily suspended for some attractions due to maintenance or other reasons.
17.Dining: A Global Exploration of Taste
There is a wide variety of food available at Disneyland Paris, making it suitable for guests with varying preferences. There are a variety of dining options available, ranging from those with quick service to those with character dining. The following eateries should not be missed:
At Bistrot Chez Rémy, you may enjoy your meal in a setting that is larger than life and was inspired by the movie Ratatouille.
Restaurant des Pirates, also known as Captain Jack's, is a restaurant with a pirate theme that overlooks the Pirates of the Caribbean ride.
Walt's – On Main Street, U.S.A., there is a restaurant called "An American Restaurant," which pays homage to Walt Disney and serves traditional dishes from the American culinary canon.
Inventions: a dining experience with characters at the Disneyland Hotel that features an international buffet.
Table-service restaurants, especially those that operate during busy seasons, strongly encourage patrons to make reservations in advance.
18 . Get your Finances sorted
Even though the majority of locations within Disneyland Paris accept major credit cards, it is nevertheless recommended that guests bring some euros with them for purchases of a lesser value.
Keep in mind, too, that the fees associated with using your credit card could result in a difference between the official currency conversion rates and the ones that appear on your bill.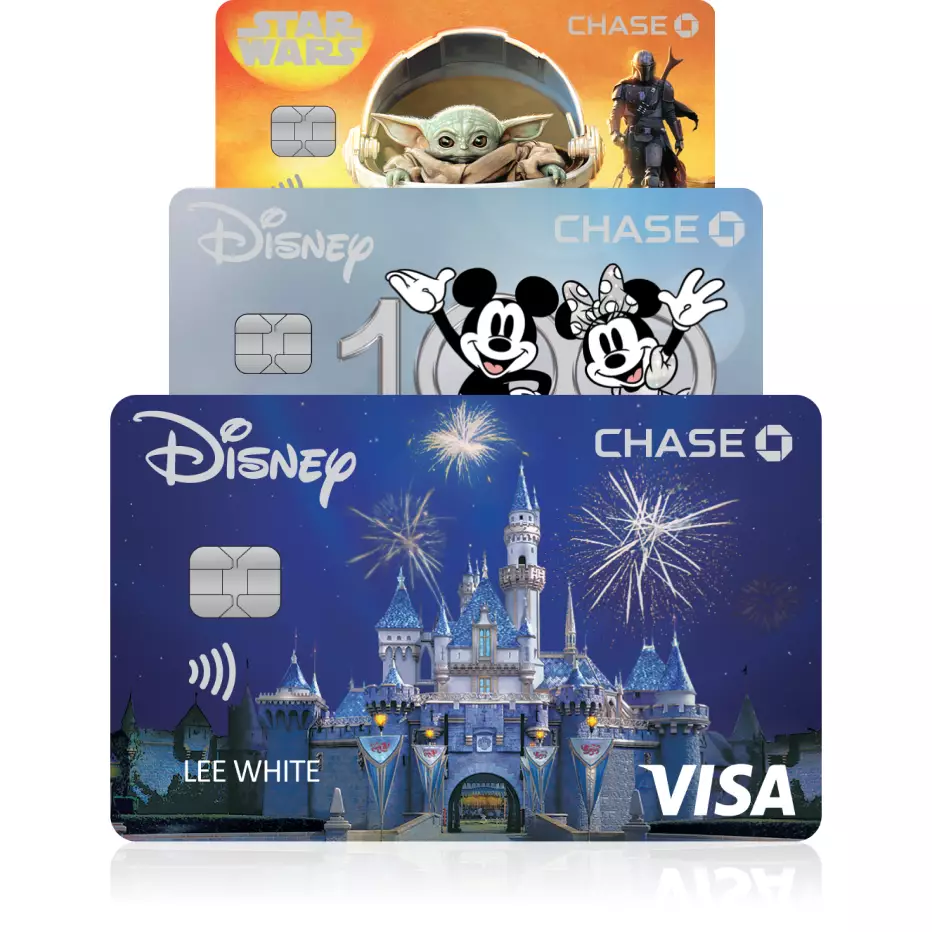 Get more Disney with the Disney® Visa® Card
Get a $100 statement credit after first purchase with a new Disney Visa Card.
Earn 1% in Disney Rewards Dollars on all your card purchases.
There are no limits to the number of Rewards Dollars you can earn.
19.Learn a Bit of French
Although English is frequently spoken in Disneyland Paris, it is recommended that guests learn a few simple French words, such as "Bonjour" (hello) and "Merci" (thank you), in order to make their experiences more enjoyable when interacting with cast members and locals.
20. Disney Town, Where You Can Buy, Eat, and Play
Just beyond the gates of the theme parks is where you'll find the lively retail, dining, and entertainment complex known as Disney Village.
World of Disney is the place to go to shop for Disney memorabilia, while Planet Hollywood is a fun place to eat, and the Gaumont Disney Village Cinemas are where you can see a movie.
21. Special Occasions and the Seasons
Throughout the course of the year, Disneyland Paris plays host to a number of unique themed events and seasons. These are the following:
The Disney Halloween Festival features spooky decorations, shows, and meet-and-greets with exclusive Disney characters.
The Magic Kingdom's Enchanted Christmas features merry decorations, a Christmas parade, and other holiday-themed shows.
During Marvel's Season of Super Heroes, you can hang out with some of your favourite Marvel heroes and watch exciting shows.
Star Wars Season is a time to celebrate the Star Wars universe with unique forms of entertainment and interactions with Star Wars characters. Maintain Your Connections
Free Wi-Fi may be found throughout both the theme parks and the hotels at Disneyland Paris. Link your device to the "Disneyland Paris Wi-Fi" network to maintain your online presence and to facilitate the sharing of your amazing experiences with friends and family back at home.
22. Last But Not Least: Souvenirs
Remember to pick up some mementoes to help you recall the wonderful times you had on your vacation. You can find something unique to take home with you, whether you're looking for vintage Disney memorabilia or Disneyland Paris-exclusive products.
Also Read: Shop 'til You Drop: Disneyland Paris Souvenirs You Can't Resist! [Disneyland Paris Shop]
23.Take Home a Piece of the Magic with the Disneyland Paris PhotoPass!
You might want to think about purchasing a Disneyland Paris PhotoPass in order to get professional pictures taken of your fantastic memories.
By the use of this service, you will be able to acquire digital copies of the photographs that were taken of you by Disney photographers while you were participating in character meet-and-greets, visiting iconic park locations, or riding certain attractions.
You may purchase a PhotoPass both inside the parks and on the Disney Parks website.
24.Access for People with Disabilities and Related Services
Every tourist at Disneyland Paris can expect to have an unforgettable adventure thanks to the park's dedication to this goal.
Visit the Donald Desk in City Hall at Disneyland Park's Disneyland Park or Studio Services at Walt Disney Studios Park's Walt Disney World Resort to learn about the accessibility services that are offered if you or a member of your party has a disability.
This includes the Disabled Access Service, which offers customers who are unable to wait in a regular queue an alternative means of accessing the attractions within the park.
25.Rentals of Wheelchairs and Pedestrian Strollers
Stroller and wheelchair rentals are offered at a site close to the park's entrances for visitors who are travelling with young children or who have a medical condition that requires them to use a wheelchair.
Since rentals are on a first-come, first-served basis, it is in your best interest to arrive early.
26.Services for Young Children
Both of Disneyland Paris' theme parks feature a Baby Care Center, which provides parents with a calm area in which they and their young children can change diapers, eat, and rest.
In addition, the Baby Switch service makes it possible for parents to take turns going on their own adventures without having to wait in line twice.
27.To Travel Easily While Being Safe
Make use of the rental lockers that are located near the entrance of each park for a stress-free day spent in the parks.
In addition, the majority of stores within the parks provide a complimentary shopping service, through which you may have your purchases delivered either to a pick-up station close to the park exit or directly to the Disney hotel that you are staying at.
28.Keep Yourself Well-hydrated
To avoid becoming dehydrated, make it a point to consume a sufficient amount of water on a regular basis. You may get complimentary cups of water at any restaurant that provides quick service if you ask for it or you can locate water faucets scattered throughout the parks.
Keep in mind that the consumption of alcoholic beverages is restricted within the parks, with a few exceptions including the restaurants that offer table service.
29.Dress Appropriately for the Climate
Because of the possibility of erratic weather in Paris, it is advisable to dress in layers and to bring a packable raincoat as well as an umbrella.
Because you will be on your feet for the majority of the day, you absolutely must wear shoes that are comfortable for walking.
Also Read:
30.Be Sure You Take Breaks and Appreciate the Ambience
Visiting Disneyland Paris is an all-encompassing experience; therefore, it is important to stop periodically and take in the scenery.
Locate a secluded area where you can people-watch while you munch and rest. Enjoy the little things, like the theming and details, that make each land its own.
31. Schedule a Trip to the City of Lights-PARIS
While you're in Paris at Disneyland, don't miss the chance to get out and see the rest of the city!
The Eiffel Tower, the Louvre Museum, and Notre Dame Cathedral are just some of the famous landmarks that can be seen in Paris, which can be reached from the park by taking a train ride that takes only forty minutes.
Also Read:
32. Participate in the Enchantment
Lastly, immerse yourself in the enchantment that is Disneyland Paris.
Spend some time in the world of the stories, have some fun interacting with the characters, and unleash the child who lives inside you. Because this is an opportunity that won't come around again, you should make the most of it and treasure the memories it brings.
You now have all you need for your journey to the enchanting world of Disneyland Paris, thanks to these helpful advice.
Prepare yourself for the awe-inspiring adventures, heart-pounding thrills, and life-changing experiences that are awaiting you in the most enchanted spot on the face of the earth. I hope you have a safe trip, and I'll see you at Disneyland Paris!
Happy Travels!!
Wrapping up Note
All done, my fellow citizens of the United States!
You are now prepared to get the most out of your experience at Disneyland Paris now that you have these hints and suggestions at your disposal.
Prepare yourself for a fantastic adventure that will be packed with moments you will never forget. I hope you have a safe trip, and I'll see you at Disneyland Paris!
Div is an entrepreneur, influencer, blogger, and marketer, As a travel blogger, Div had the opportunity to visit some of the world's most incredible locations.
From the bustling streets of Sydney, and the fashionable streets of Paris, to the pristine beaches of the Sunshine Coast. I've had the opportunity to immerse myself in different cultures, meet fascinating people, and try new things.
One of the things I love most about being a travel author is being able to share my experiences with others. Travel has taught me so much about the world and myself, and I feel grateful to be able to share those lessons with others through my work.