This post contains affiliate links, which means we'll receive a commission if you purchase through our links, at no extra cost to you. Read the disclosure here.
Maserati Vs Porsche Which Car is Better for Road Trips, Which is more Expensive to maintain
Looking for a high-end Car? [USED or Brand New}
Then you may be comparing Maserati vs. Porsche while taking into account your city-based driving needs and luxury preferences.
🌐 This post forms part of my comprehensive  Road trip Guide , helps you with Road trip Car Selection & essentials and choosing best cars to rent for Road trips,  CAR camping essentials & Explore RVing with pets . Also check out my comprehensive Australia Road Trip Guide.

Allow PepLifestyle.com to outline the Maserati brand's distinct advantages over the competition, then compare models such as the Maserati Levante vs. Porsche Cayenne.
Choosing between Maserati and Porsche for a road trip depends on several factors, including comfort, luggage space, reliability, performance, and fuel economy. It's important to note that both of these car manufacturers offer a range of models with varying features, so there can be significant differences even within each brand.
Maserati Vs Porsche – Comparison
However, let's take a general comparison between the two brands.
Comfort: Generally speaking, Maseratis are known for their luxurious interiors, with high-quality materials and a lot of attention to detail. Seats are designed for long periods of sitting, making them an excellent choice for road trips. Porsches, while still quite luxurious, may prioritize performance and handling slightly more than absolute comfort, especially in their sports car models. However, their SUV models like the Cayenne or Macan are quite comfortable.
Luggage Space: If we're talking about the sports car models from both manufacturers, neither would be particularly known for luggage space. But, in the case of the Maserati Quattroporte or the Porsche Panamera (four-door sedan models), you would get more luggage space than their sportier counterparts. If you require more space, then SUV models like the Porsche Cayenne or Maserati Levante may be a better choice.
Reliability: Porsche generally has a higher reliability rating compared to Maserati, according to various automotive research firms. Porsches tend to be built with endurance in mind, which is a great advantage for long road trips.
Performance: Both brands offer excellent performance, but they deliver it differently. Porsches are known for precision, balance, and the capability to handle various driving conditions. Maseratis, on the other hand, are lauded for their engine power and thrilling exhaust note.
Fuel Economy: This can vary widely depending on the specific model, but Porsches, particularly their newer models with advanced engine technologies or electric models, tend to offer better fuel efficiency compared to Maseratis.
In summary, if comfort and luxurious interiors are your top priority, a Maserati may be your better choice. However, if reliability, handling, and fuel economy are more important to you, you might find a Porsche to be better suited to your needs. Be sure to test drive any model you're considering to ensure it's the right fit for your specific preferences and needs.
Maserati vs. Porsche: Coupes & Sedans
When comparing Maserati coupes and sedans to Porsche models, Bartlett drivers may favour two models in particular: the highly-rated Maserati Quattroporte and the Porsche Panamera.
Performance: The new Maserati Quattroporte outperforms the Porsche Panamera in terms of horsepower.
Both are powered by 3.0L turbocharged V6 engines, but the Maserati model produces 424 hp and 428 lb-ft of torque, while the Porsche model produces 330 hp and 331 lb-ft of torque.
Cargo Space: The Quattroporte has 18.7 cubic feet of trunk space, while the Panamera only has 17.6 cubic feet.
Finally, the Quattroporte offers more luxury than the Panamera, thanks to designer silk upholstery, executive-class rear seats, and other features.
Skip crowded waiting rooms for servicing & Repairs
YourMechanic.com, know that car repairs and maintenance can be a hassle.
That's why they offer a convenient and reliable solution – mobile mechanics who come directly to you.
Convertibles: Maserati vs. Porsche
Finally, the category that Glenview residents desire – convertibles. Once again, the Maserati GT Convertible outperforms the Porsche 911.
The Maserati GT Convertible has a 4.7L V8 engine that produces 454 hp and 384 lb-ft of torque, whereas the Porsche 911 has a 3.0L turbocharged V6 that produces 370 hp and 331 lb-ft of torque.
There are 8 Dealerships across Australia and 1 Dealership in Melbourne if you want to buy a luxury car.
Now that you understand how Maserati excels, conduct some Maserati model research before getting into any Dealerships.
Porsche cars:
Porsche produces cars that are brilliant engineering marvels, dependable, and so versatile that their fastest supercars can be used as a daily commuter car with no problems.
Porsche's engineering prowess and build quality rival that of Ferrari and Lamborghini.
Porsche's R&D department is active, and its vehicles are constantly tested throughout the year.
Maserati on the other hand is known to have inculcated very poor and scarce R & D, with very few developments and improvements taking place over a span of many years.
Porsche is just better than them in every aspect.
If you want to avoid costly mistakes get your car Get Instant and Fast to read Report here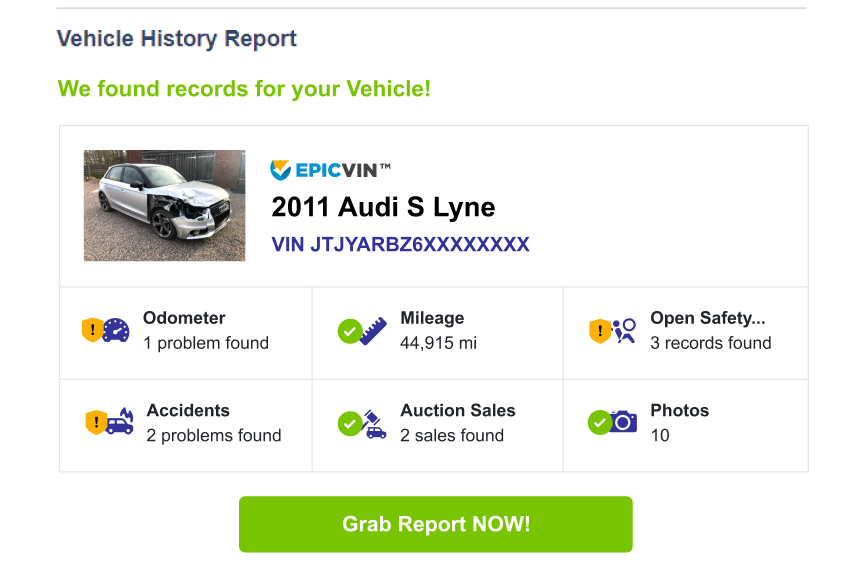 Maserati automobiles depreciate at about the same rate as any other luxury vehicle manufacturer, with an average three-year depreciation rate of roughly 45 per cent.
One of the main reasons is that Maserati is an UNKNOWN cool brandAmong many people who have no knowledge of the car industry but have enough money to buy these kinds of cars.
But the main reason is not even because they want but because they believe other people want, those kinds of people just need to boost their ego, just feel other people look at them!
Related: Why do Maserati loose value
As Maserati is quite an Unknown cool Brand unlike the more famous and well known Porsche, people do not want to buy Maserati thinking that no one will recognise the car like a Lombergini. or a Porsche or a Mercedes Benz.
Porsche has the most recognisable shape in the entirety of the automotive world.
Everyone that loves cars or knows about cars knows what a Porsche 911 is, coupled with the fact that they probably have the best engineering and technology of any company, you've got a recipe for success.
Very often you see Porsches punching above its weight, they're quality products, with good performances and superb engineering, any 911/Cayman is a good example, the 918 against the rest of the Holy Trinity is another.
Maserati has the issue that it is an Italian supercar brand, when you think of Italian supercars, you immediately think of Ferrari, or Lamborghini, and now Pagani to an extent.
It's even worse that they don't have the best record in reliability and performance (when compared to other supercars), newer cars don't have the same character as their 50's and 60's models.
Another big issue is that Maserati is Ferrari's sister company, they'll always be in their shadow, unfortunately.
If you want to avoid costly mistakes get your car Get Instant and Fast to read Report here
Maserati GranTurismo vs. Porsche 911
CarWale compares the Porsche 911 and the Maserati GranTurismo. The Porsche 911 costs $95,000, while the Maserati GranTurismo costs $100,000.
The Porsche 911 is available with a 2981 cc engine and one fuel type: Maserati GranTurismo is available with a 4691 cc engine and one fuel type: Petrol. 911 has a mileage of 11.11 kmpl.
What are the pros and cons of Porsche 911 and Maserati GranTurismo?
Pros of 911 are:
Potent engine.
Brilliant dynamics.
Lightening quick gearbox.
Pros of GranTurismo are:
Updated GranTurismo gets a 4.7-litre NA V8 from Ferrari
With revised styling, the interior gets screens and features
Sensuous looking Italian sports coupe
Cons of 911 are:
Same styling across the range.
Cramped rear seat.
Expensive.
Cons of GranTurismo are:
GranTurismo is more than 12 years old
Hardly any different from the 2008 GranTurismo
Better alternatives available at much affordable price
How is the performance of 911 compared to GranTurismo?
For the Carrera version, 2981 cc Petrol engine of 911 produces 380 bhp @ 6500 rpm of power and 450 Nm @ 1950 rpm of torque.
Whereas for the 4.7 V8 MC [2018-2020] version, 4691 cc Petrol engine of GranTurismo produces 453 bhp @ 7000 rpm of power and 520 Nm @ 4750 rpm of torque.
If you want to avoid costly mistakes get your car Get Instant and Fast to read Report here
Apply for Auto Loan/Personal Loan and Get your Car faster than you think!
Which car is cheaper between Porsche 911 and Maserati GranTurismo?
Porsche 911 is priced at $263 K, whereas Maserati GranTurismo is priced at $295 K Hence Porsche 911 is the cheaper car amongst the two.
Porsche 911 Vs Maserati GranTurismo – Which gives Better Mileage?
As for the claimed fuel efficiency, the Maserati GranTurismo base Petrol engine returns 14 Km/l. The Porsche 911 base Petrol returns 9 Km/l.
911 Vs GranTurismo – Which has a Better Engine Efficiency?
In the powertrain department, the Maserati GranTurismo gets a 460 bhp Petrol engine, whereas the Porsche 911 comes in a 444 bhp Petrol engine.
Porsche 911 Vs Maserati GranTurismo Comparison: Which Car is Better?
Trying to figure out which of these cars to buy?
Compare the 911 Vs GranTurismo on car and bike to make an informed buying decision as to which car to buy in 2021.
This comparison has been carried out on the basis of prices, engine specifications, mileage, and features of these cars.
Maserati Granturismo
What people Like( Source)
Soaring and Awesome engine
Beautiful looks( Both Exterior and Interior)
Seats four in comfort
Dislikes
Dated multimedia system
Very heavy weight cars
Porsche 911
What people Like
Dynamics are awesome
Performance is Great
Engineering is good too
Dislikes
Quite Tight in the rear
Bit thirsty for gas
No manual as yet
911 Vs GranTurismo – Which model is Cheapest?
The ex-showroom price of the Petrol Maserati GranTurismo in Australia starts at $ 295K and goes up to $395K for the fully-loaded Petrol model.
On the other hand, Porsche 911 price in Melbourne Australia of base variant starts at $260K and goes up to Rs. $450K for the range-topping Petrol model.
Pricing and Trims for the Porsche Cayenne vs. Maserati Levante
The Cayenne and Levante both offer a variety of performance, luxury, and technology features across their respective model lines.
Take a closer look at the pricing listed below:
The base Porsche Cayenne is $66,800 MSRP, while the top trim level Porsche Cayenne Turbo S E-Hybrid is $161,900 MSRP.
The base model Maserati Levante costs $76,980 MSRP, while the top trim level costs $169,980 MSRP.
Porsche Cayenne vs. Maserati Levante: Interior Dimensions and Features:
If you're looking for a combination of engineering and elegance, the Porsche Cayenne is the luxury SUV for you. After all, it offers superior cargo solutions, technology features, and comfort options:
Porsche Cayenne vs. Maserati Levante: Cargo Space
The Cayenne offers 27.2 cubic feet of space behind the second row. Meanwhile, the Levante only offers 20.5 cubic feet in the same area. The Cayenne also offers more total cargo space than the Levante
Porsche Cayenne vs. Maserati Levante: Standard and Optional Features
Only the Porsche Cayenne offers an endlessly customizable and configurable interior
Choose the Cayenne if you want an interior cargo shade, or the ability to upgrade with a head-up display.
Only the Cayenne offers a head-up display and available built-in night vision feature
Interior Dimensions and Features of the Porsche Cayenne vs. Maserati Levante.
When you compare the Porsche Cayenne vs. Maserati Levante, it's clear that you want an SUV with supercar-level performance.
While the Maserati Levante has comparable performance, only the Cayenne exudes pure Porsche athleticism.
The following are the key Cayenne performance specifications:
Available 0-60 MPH in 3.6 seconds with a twin-turbocharged 4.0L V8 engine and up to 670 horsepower.
Towing capacity of up to 7,700 pounds and a top speed of up to 183 MPH
Maserati vs. Porsche: Sports Utility Vehicles
Maserati currently offers only one SUV, the Maserati Levante, while Porsche offers the Macan and Cayenne.
Nonetheless, the Maserati SUV outperforms the Porsche models.
The Levante's 3.0L turbocharged V6 produces 345 hp and 369 lb-ft of torque, while the Cayenne's larger 3.6L V6 produces only 300 hp and 295 lb-ft of torque.
The Levante comes standard with keyless entry, parking assistance, and heated seats, but not the Cayenne.
Apply for Auto Loan/Personal Loan and Get your Car faster than you think!
The Verdict
Maserati:
Cars with this many birthdays don't deserve to look this nice, but the GranTurismo makes a fantastic first impression — it's so gorgeous, and its Birdcage-inspired snout is just growing better looking as time goes on..
Also, they don't deserve to be this absorbing. Maserati's lineup continues to grow with the introduction of the Ghibli, but the GranTurismo still commands attention.
There is some Stradale aesthetic aggression on this Sport Line model, but none of the chiro-inducing ride.
Porsche:
VW's Beetle, the original Mini, and… the Porsche 911 are three of the most recognisable cars in history.
There is a new '992' version of one of the world's most famous automobiles, one that has been in continuous production for more than 50 years, on its way to Australia.
Porsche's flagship technical upgrades are more power with lower emissions, alloy body panels apart from the front and rear aprons, a new eight-speed "PDK" dual-clutch transmission, a "Wet Mode" driving programme that helps drivers in rain and the availability of "Night Vision" with an intelligent thermal imaging camera.
The new Carrera S and Carrera 4S models will be available with rear- or all-wheel drive.
The Most Dependable car 2022 as per JD Power Dependability studies is Porsche.
Most trustworthy model: For the second year in a row, the Porsche 911 ranks first in the research. This is the 911's third time receiving this accolade in the last four years, a tremendous accomplishment.
Wrapping up
If you want a more dependable premium sports car, Porsche is a better option than Maserati.
Porsche has less problems than Maserati, and spare parts are also easier to locate.
Maserati, on the other hand, is one of the least dependable premium vehicles on the market, with frequent breakdowns.
Apply for Auto Loan/Personal Loan and Get your Car faster than you think!
About the Author:
Toby Salvanos is a true travel enthusiast, traveller, and Road Trip Guide contributor. Toby is a luxury car salesman and a passionate blogger r at @PEP Travel & Road Trip : Know more about the Author