10 Things You Can Add to Your Bedroom for a More Luxurious Feel- make bedroom Luxurious
This post contains affiliate links, which means we'll receive a commission if you purchase through our links, at no extra cost to you. Read the disclosure here.
The bedroom is arguably the most important room in your home. It's where you relax, where you sleep, and the place you spend some of your most personal time with your significant other or even just by yourself. 
Transform your bedroom into a luxurious haven with these exquisite additions: plush bedding 🛏️, statement headboard 🛌, elegant lighting 💡, plush rugs 🏞️, accent pillows and throws 🛋️, mirrors and artwork 🖼️, window treatments 🏡, nightstand essentials 📚, soft colors and textures 🎨, personalized touches 🌟. Elevate your space with opulence and charm! ✨🏰💖
👉🏻📌Check out our Comprehensive  Rooms Decor guide( All rooms): The Comprehensive Guide - Rooms Decor Ideas
How to make your bedroom feel like a Luxury Hotel
As such, your bedroom should be decorated to make you feel luxurious and comfortable – not like the rest of your house!
While decorating your bedroom can be costly if you're looking to buy new furniture, there are still plenty of inexpensive things you can do to add luxury to your bedroom without breaking the bank.
The first place you should start to make your bedroom feel more luxurious is with the decor itself.
We've put together this list of 10 things you can add to your bedroom to make it feel more luxurious, and we hope they help you get started!
Here's our list of 10 things to add to your bedroom that will give it a luxurious feel.
This article explores ten ways to make your bedroom feel more luxurious without spending too much money.
1. get Luxury bedroom items
2.Declutter.
3. Avoid Harsh Lightings
4. Use a lot of decorative Pillows
5. Get Gorgeous Wall Arts
6. Create Relaxation areas with mattress, blankets and candles
7. Get some indoor plants
8.Get a trendy accent chair
9. Get cool Night stands
10. Cozy Window curtains
11. Get Fluffy & Plush Rugs
Decluttering is a way of life-just Get Rid of Clutter
Clutter doesn't just make your home feel messy and cluttered; it can actually inhibit your productivity. Clutter is bad enough, but it can also be overwhelming.
That's why, no matter what room of your house you may want to upgrade, you first need to rid yourself of all that clutter.
Think of it as an investment—the more space you clear out now, the more luxuriously comfortable you'll feel living in your home (and finally getting some work done).
It starts with tossing things—giveaway anything that hasn't been used in over a year (or even six months) and get rid of anything that isn't valuable or worth keeping on its own merits.
Related: Quickly + Easily Declutter Your Home in 30 Minutes
2) Switch from harsh lighting to lamps & Hanging lamps
Lighting is one of those things you don't realize influences your mood—until you make changes and feel it.
We tend to like softer lighting; it makes us feel more comfortable and relaxed.
My Fave Home decor Stores List
Swap harsh overhead lights with lamps, especially at night when you're winding down or going to sleep.
Not only will they help create a better atmosphere in your bedroom, but they can also boost your overall health by helping you wind down before bed and get some quality shut-eye. (For more ways to relax in your bedroom, click here.)
Related: 10 creative ways to make your small bedroom look bigger
Modern farmhouse seeded floor lamp
Blackened bronze tones keep this item elegant
Handmade seeded glass shade. Seeded glass makes each shade distinctive.
100W incandescent, 9W LED, 23W CFL, or 9W self-ballasted LED. E26 lamp.
We earn a commission if you make a purchase, at no additional cost to you.
01/05/2023 09:25 pm GMT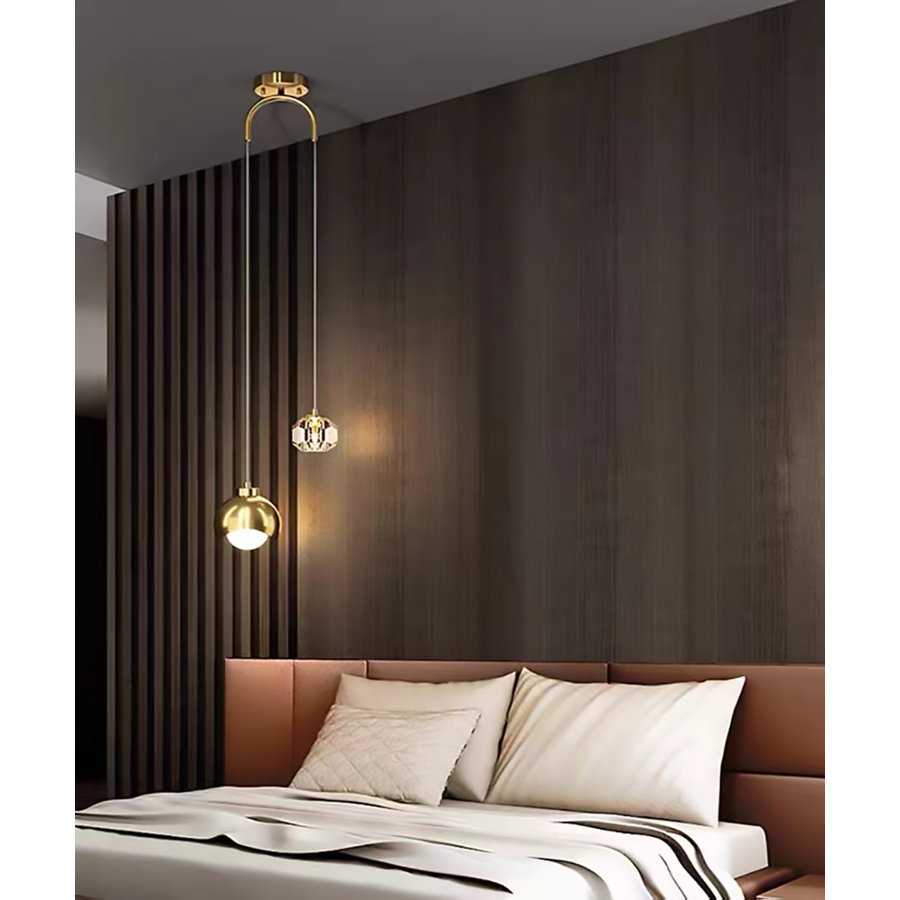 This light luxury crystal chandelier adopts a copper lamp body, brushed texture, and prismatic K9 crystal, with moisture-proof and rust-proof functions. Unlike other traditional designs, our crystal chandeliers use simple lines and noble and elegant copper art.
Elegant lamps and lanterns make your home warmer. This light luxury crystal copper chandelier not only has a lighting effect but also has a good decorative effect.
A heterogeneous aluminum ceiling lamp, novel, composed of three circles in different permutations and combinations.
This product is suitable for many spaces, such as living rooms, Bedrooms, Dining rooms, and Kid's Room.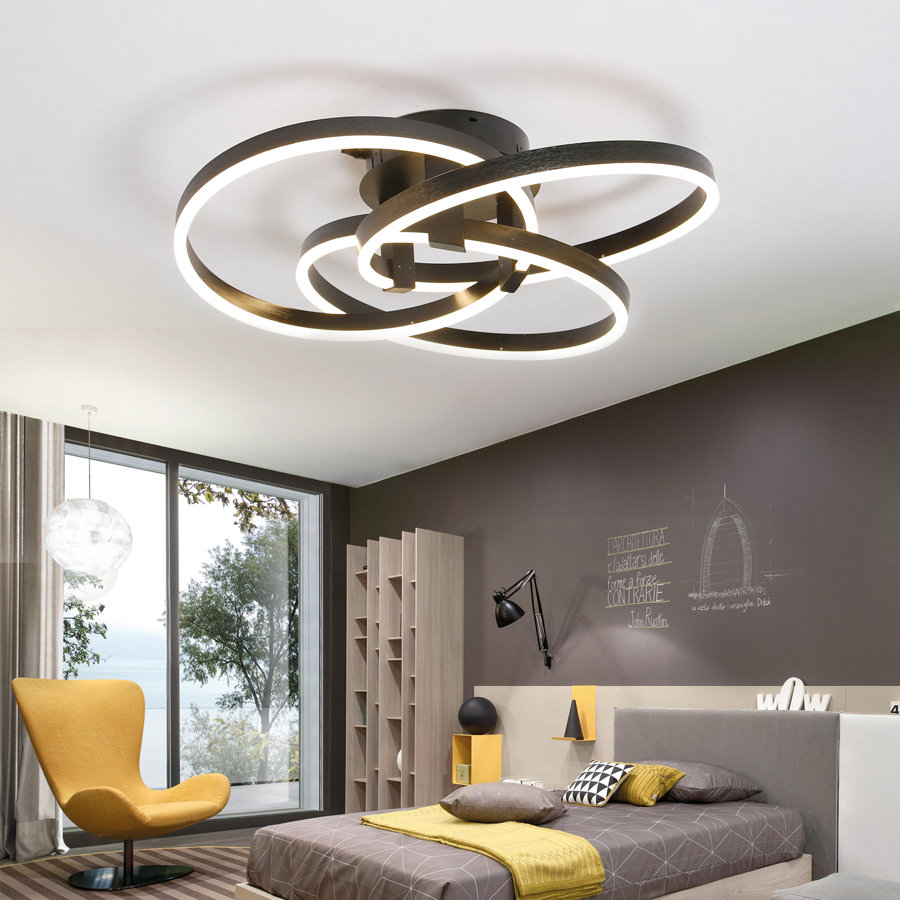 3) Enhance the bed with decorative pillows
Most bedrooms have a bed, and most beds have pillows.
If you're interested in making your bedroom feel more luxurious, why not start by adding decorative pillows?
It's an easy change that will instantly give your space some personality and flair.
Bright colors are generally considered to be more welcoming than dark ones.
Opt for teal or purple tones if you want to create an upbeat mood, or choose dusty pink hues if you want your room to appear somewhat more feminine.
Just remember that it doesn't matter how good they look—the real measure of quality is how comfortable they are!
We are obsessed with this bedroom decor ideas and you will too
Teal and White Combo
If you have a grey sofa and are searching for some eclectic throw pillow combinations to go with it, then you won't find anything more attractive than the combination of White and teal since it is so striking.
We earn a commission if you make a purchase, at no additional cost to you.
4)Get Beautiful Wall Art
Nothing says luxury like beautiful wall art.
From framed masterpieces by famous artists, to colorful prints that double as art and décor, adding unique pieces will give your bedroom an added sense of sophistication.
Think twice before putting holes in your walls, though—this is one instance where you might be better off using something you can hang on your wall with adhesive hooks or command strips instead of making any permanent changes.
Many affordable prints come with frames included, but if yours doesn't there are several inexpensive options available at stores like Amazon, Ikea or Target.
Check Out our Etsy store for Beautiful GIRLBoss Wall ART.
Related: 25 TRENDY WALL ART PRINTS WE'RE SMITTEN WITH – Wall DECORATION TIPS
Framed Canvas Wall Art - 3 Piece
Favorable Review :
These are very beautiful quality canvas pieces.
I was very surprised when I received them. They look just like the photos- Beautiful pieces
We earn a commission if you make a purchase, at no additional cost to you.
01/06/2023 10:46 am GMT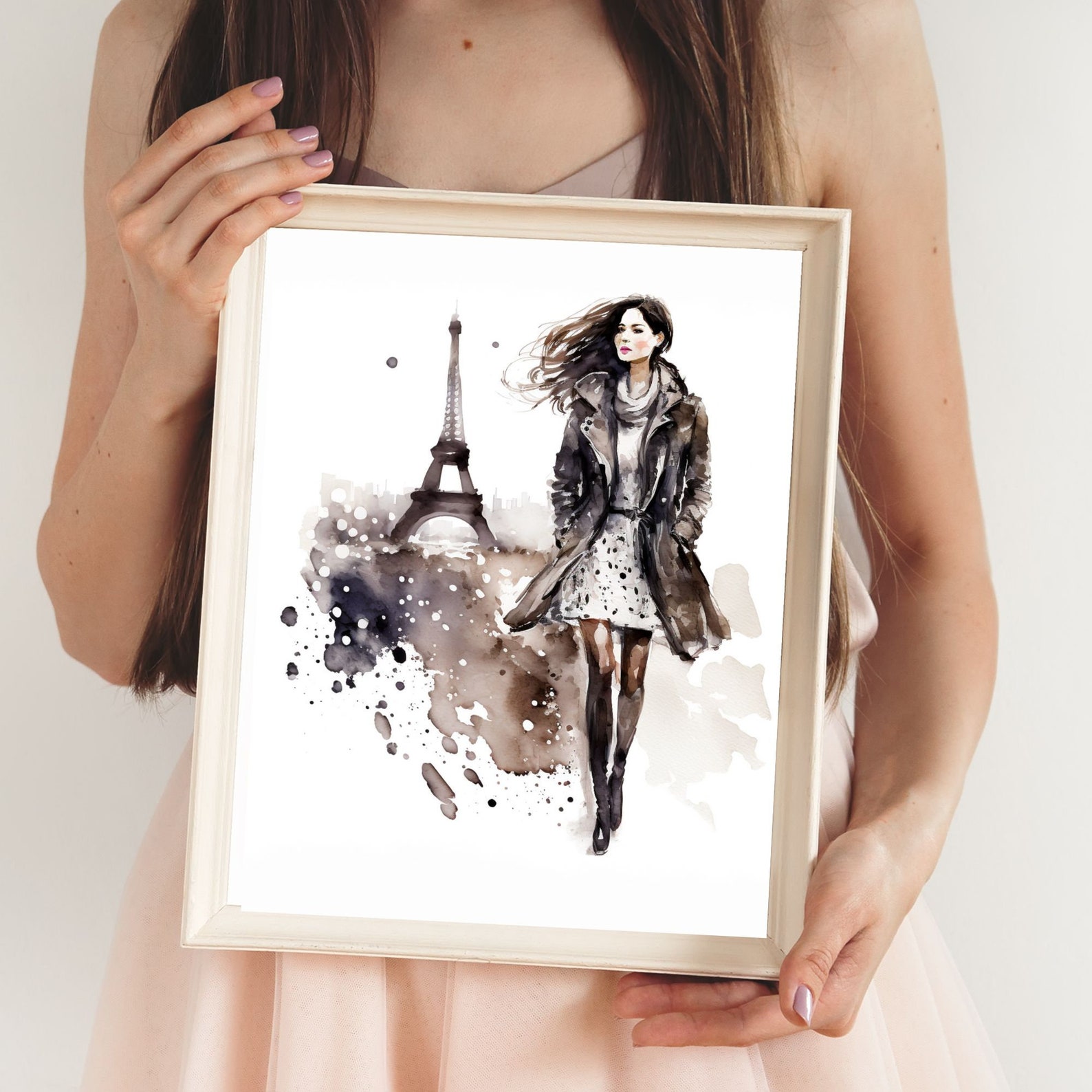 Enhance your space with fashionable wall art! Discover a stunning collection of stylish and contemporary pieces that will transform your walls into a captivating gallery.
From abstract designs to fashion illustrations, our wall art adds a touch of elegance and creativity to any room. Elevate your decor with flair and sophistication. 🖼️✨👗
5) Create a relaxation area with Mattress, blankets and candles
One of my favorite ways to make any room feel luxurious is by adding blankets and candles.
These small touches will create intimacy in any room, but they're particularly effective in your bedroom.
At night, you want your bedroom to be a place where you can wind down and relax; candles are an excellent way to accomplish that goal.
Pick some aromatherapy candles (or better yet, make your own) and light them at night before bed.
It doesn't have to be anything fancy—your best bet is three or four scented votives or tea lights arranged on top of clean sheets or pillowcases. Just don't fall asleep with them burning!
A comfortable mattress is one of those things that if you don't have one, you probably don't know what you're missing.
People can sleep on anything, sure, but not everyone sleeps well on everything. Investing in a great mattress can make all of your dreams come true—if you take care of it.
Make sure your mattress has enough space around it so air can circulate, and clean with both vacuum cleaners and fresh air. A more luxurious bedroom starts with a better night's sleep.
How Long Do Mattresses Last?[when to replace them]
6) Get some plants in your bedroom
Plants are often thought of as accessories, with their purpose being purely aesthetic.
While it's true that many plants do make your home feel more cozy and inviting, research shows they also help your body relax and recover faster.
Additionally, adding some greenery can boost feelings of positivity and help you sleep better. In other words, you'll have less stress in your life, which is something everyone could use a little more of in their lives.
So get some ferns or geraniums on your windowsill; add some bamboo shades or palm tree art to add an elegant feel to things.
The better rested you are at night, after all, the more productive you'll be during daylight hours!
15 Best Large White Planters that are beyond chic
7)Get an accent chair
Accent chairs in your bedroom will help provide that luxe look and feel.
Consider a small loveseat in lieu of an accent chair if you're short on space.
As with any new addition, think about how it will fit into your existing décor—both colorwise and style-wise.
If you have very large furniture, it may make sense to stick with smaller pieces. And don't forget: Before you buy, always measure!
Why are armchairs so expensive? 10+ Trendy AccentChairs we are OBSESSED with
Layan Accent Chair Right Yellow
Retro-inspired Layan accent chair adds flair to any area. Velvet upholstery and ribbed details are coupled with metallic tapering legs to modernise the mid-century seats. By combining the left and right chairs, you can give a flash of colour to your living area.
We earn a commission if you make a purchase, at no additional cost to you.
8) Get cool looking Night stands and decorate them
Cool Looking Night Stands can make an area of your bedroom much more relaxing and enjoyable.
They allow you to set aside things like books, cups or other items that you can use while laying in bed such as reading material or a glass of water.
Investing in one will instantly create some extra room in your bedroom and help it feel more luxurious.
The first thing that you need to do is figure out how big of a night stand you are going to need by measuring how wide your bed is.
Make sure that there is enough room between your mattress and headboard so that people can easily walk around, without having someone bump into it all night long.
40 + Luxury Home Decor Online Ideas to make your Home look more Sophisticated
Nightstand Modern
This pretty and simple white side table which is very smooth to the touch and very easy to clean.
With an intriguing design, all of the pieces snap together easily, snapping as directed.
It can be used to store small books, magazines, toys, knickknacks, and other items.
We earn a commission if you make a purchase, at no additional cost to you.
01/06/2023 12:05 am GMT
9)Get Cozy Window Curtains
The bedroom is often one of our most private rooms, and adding curtains that are just sheer enough to let in light without making it too easy for people outside your home to see in can instantly add some privacy and luxury.
The best part? This is an affordable way to make your room feel more luxe without having to spend any real money.
You can even go online and order custom-made curtains in almost any color or style you want, allowing you extra control over how much light you're letting into your room and what your curtain looks like overall.
10) Get fluffy Rugs
A fluffy rug is key if you want your bedroom to feel luxurious.
The best part about it: rugs come in so many different shapes, sizes and colors that you should have no problem finding one that suits your tastes.
Additionally, rugs are relatively inexpensive and are a great way to bring your room together.
Related: 20+ STYLISH & Cool TEEN ROOM DECOR IDEAS Your daughter will ABSOLUTELY LOVE
Pink Rugs for Bedroom Decor
There are many ways you can dress up any room, but one of the most common is to use an area rug as an accent.
With these soft rugs, you don't have to buy new furniture or spend a lot of money to improve your home. With a simple rug, you may add colour and texture to your home while also enhancing your other decor.
We earn a commission if you make a purchase, at no additional cost to you.
01/05/2023 06:50 pm GMT
About the Author:
Olaga Hodson– is an Interior Design , House staging & Home Decor Expert based in Perth, Australia. . Along with her Expertise in Home decor, She is a Blogger, Content Creator and Editor @Peplifestyle.