Hotel Cheyenne Disneyland Paris -Review & Tips
This post contains affiliate links, which means we'll receive a commission if you purchase through our links, at no extra cost to you. Read the Disclosure here. 
There are a variety of resorts available at Disneyland Paris that are close to both the parks and the train station. Families that wish to stay close to the park can consider staying at the Disneyland Paris Hotel Cheyenne.
This resort offers visitors a genuine cowboy experience by creating the illusion that you are travelling back in time to the American Old West.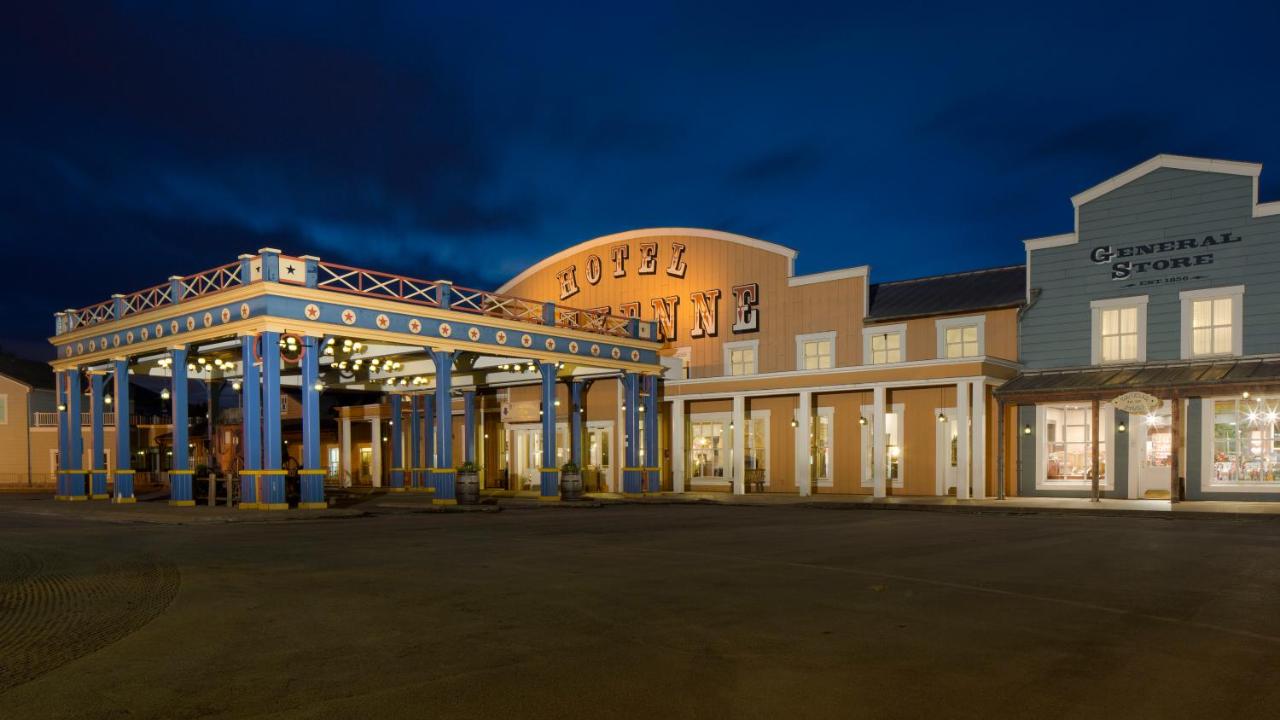 An overview of the Hotel Cheyenne, which is a hotel with a Wild West theme and can be found inside the Disneyland Paris resort.
Families with young children and people who are passionate about Disney find it to be an appealing option because of its one-of-a-kind ambience and its affordable prices.
Our review, along with some helpful hints for making the most of your stay, is provided below.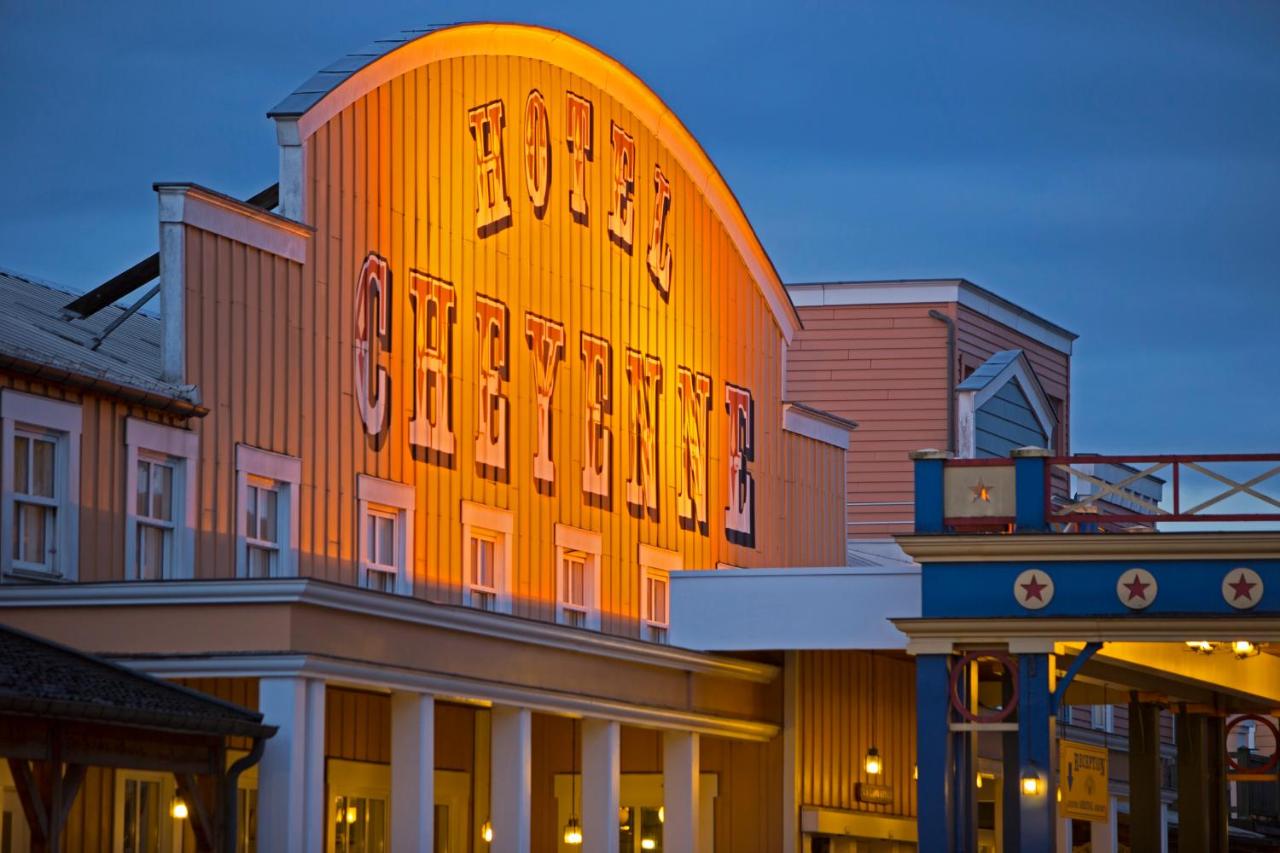 Themed accommodations at the Hotel Cheyenne provide visitors with an authentic Wild West adventure.
The hotel's buildings have been designed to look like those of an old western town, complete with wooden walkways, saloon doors, and other elements of rustic decor.
In addition, the rooms have a cowboy aesthetic, which makes the whole experience exciting and interesting for both young people and older people.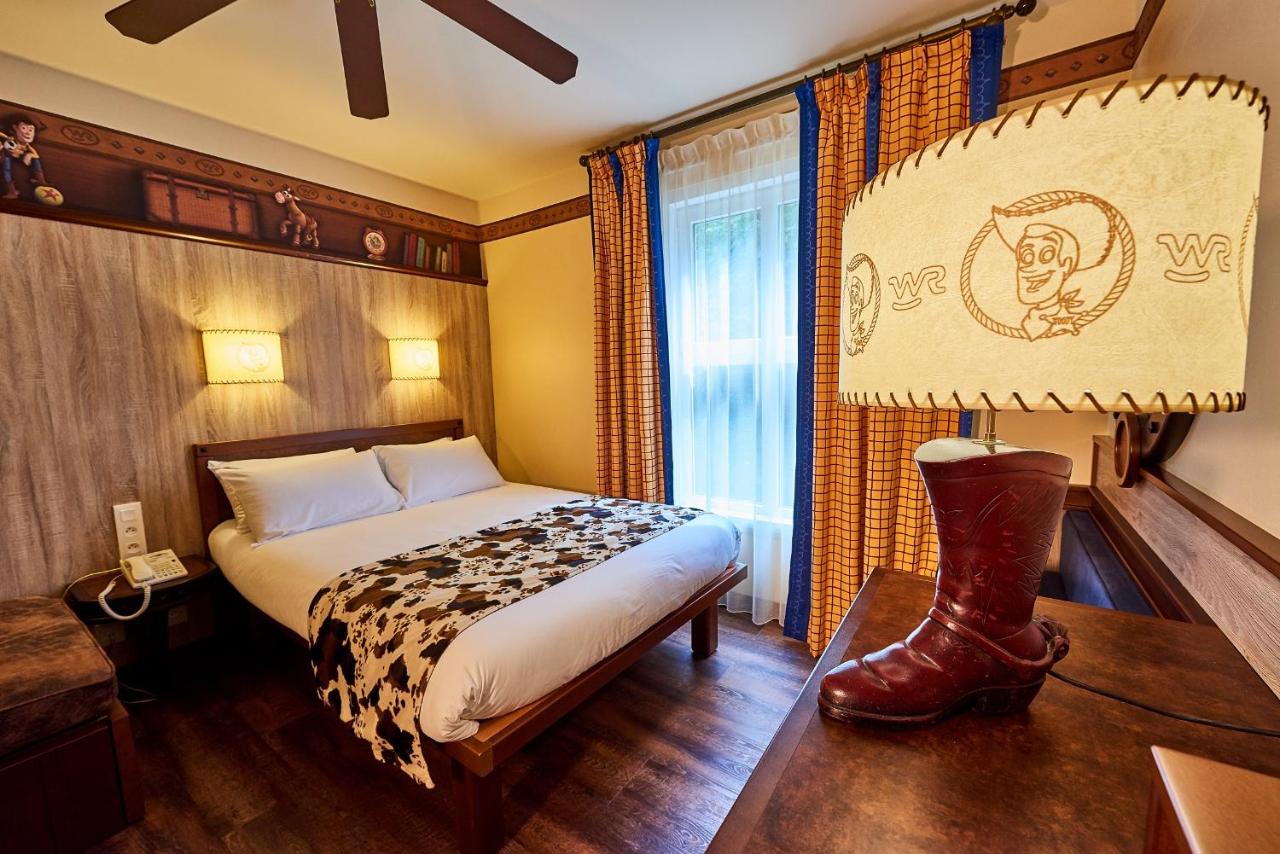 Location: The hotel is about a fifteen to twenty minute walk from the Disneyland Paris Parks; alternatively, you can take advantage of the hotel's complimentary shuttle service, which operates on a regular basis.
Although it is not the hotel that is located closest to the theme parks, the shuttle service makes it a convenient option.
Rooms Although the rooms at the Hotel Cheyenne are on the simpler side, they still manage to maintain a high level of cleanliness, comfort, and functionality.
They feature a double bed, another bed that pulls out from the wall or bunk beds, a television, and a compact bathroom with a shower.
The hotel has rooms that are both standard and upgraded, with the upgraded rooms including a coffee maker and a mini-fridge in addition to the standard amenities. The rooms are ideal for families because they have space for up to four people in each of them.
Dining options at the hotel include the "Chuck Wagon Café," which is a buffet-style restaurant offering a variety of dishes inspired by the American West.
The breakfast buffet offers delectable selections such as baked goods, cereals, cold cuts of meat, and fresh fruit.
You can anticipate being served a variety of meats, fish, salads, and desserts for dinner. In addition, there is a saloon known as the "Red Garter Saloon" where you can enjoy a drink or a snack in the midst of a lively environment.
Guests staying at this property have access to a number of amenities and services, including free Wi-Fi, a Disney boutique, a children's play area, and an outdoor playground.
In addition, Disney characters have been known to make surprise visits to the hotel, providing guests with an excellent opportunity to take photos that will live long intheire memory.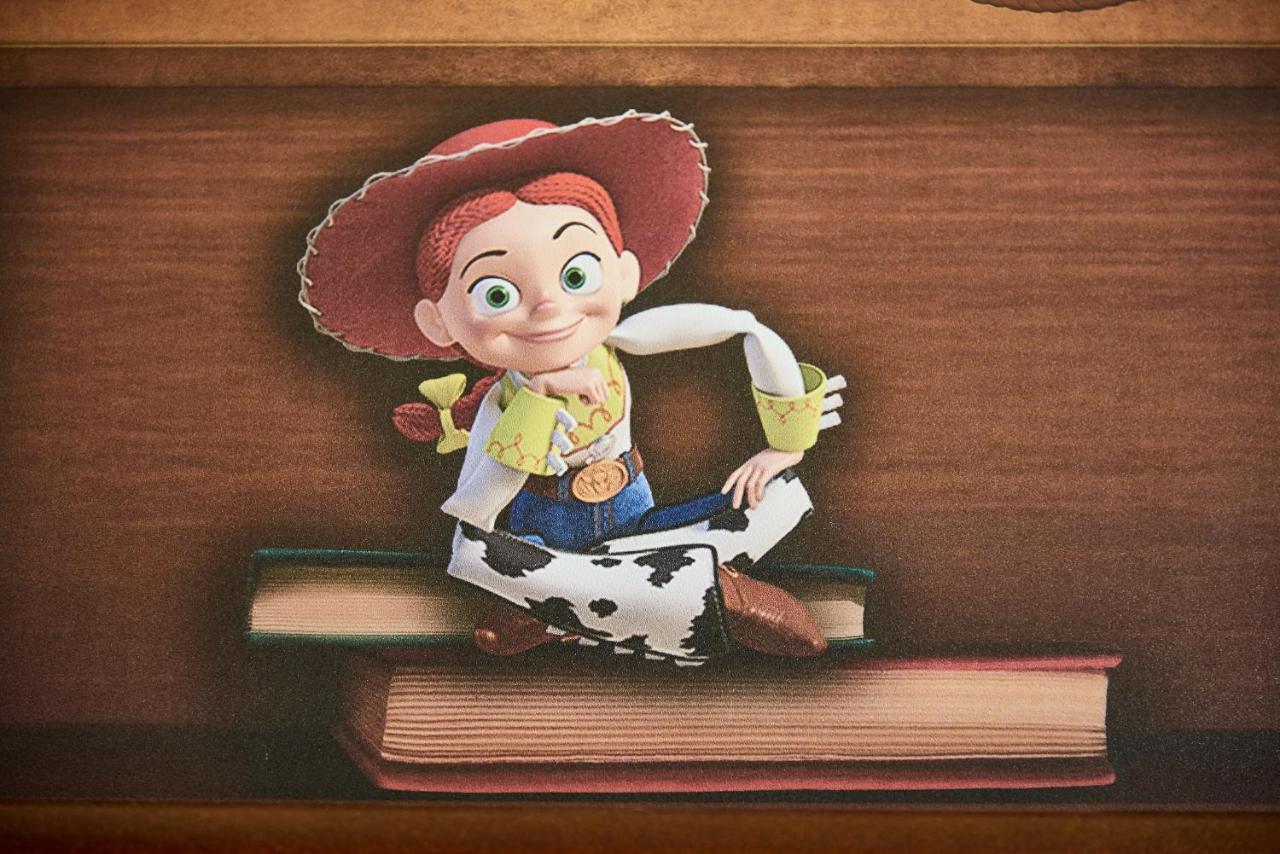 Take note that the Hotel Cheyenne does not have a swimming pool at its location.
💡Tips:
Make reservations in advance because the Hotel Cheyenne is a popular option; therefore, it is recommended that reservations be made as far in advance as possible in order to secure your prefered dates and room type.
📍Make a Reservation for Your Accommodation 👇🏻
Booking.com is the best place to book your accommodations since they offer the largest inventory and the greatest discounts. Booking.com offers genius discounts.
 👉🏻Booking.com is the best place to go because they constantly provide the most affordable rates for Hotels, apartments and budget hotels. 
Also Read: Your Simple & handy Guide on how to use Booking.com
Extra Magic Hours: If you stay at a hotel that is affiliated with Disneyland Paris, you will have access to Extra Magic Hours, which will allow you to enter the parks before they open to the general public.
Taking advantage of this will allow you to spend more time enjoying popular attractions with shorter wait times.
Meal plans: If you want to save money on the cost of meals while staying at the resort, you should think about adding a meal plan to your reservation.
Take advantage of the frequent and convenient shuttle service, which is ideal if you are travelling with young children or are feeling worn out after a long day of exploring the theme parks.
Explore other hotels: While you're in the neighbourhood, don't forget to check out the other Disney hotels. Each one has its own distinct theme, dining and entertainment options, and activities.
In general, the Hotel Cheyenne is a great option for families who are going to Disneyland Paris because it is both affordable and entertaining. The combination of a Wild West setting with Disney-inspired elements creates a once-in-a-lifetime adventure.
Disney Hotel Cheyennel 📍

Reserve Now Disney Hotel Cheyenne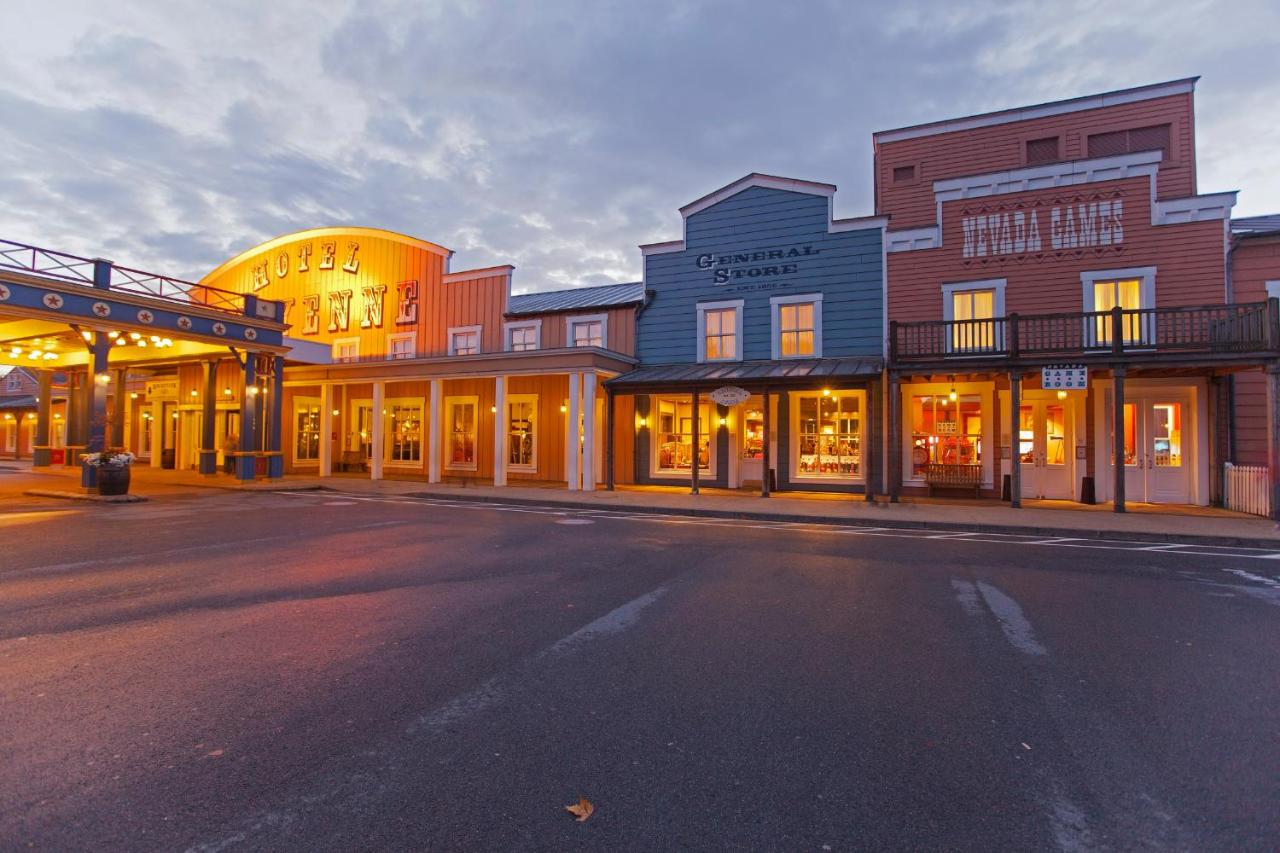 BOOK Now Disney Hotel Cheyenne
⭐️ Rating: 9.2/10 |Superb|📍 Location: France | 🏩 View on Disney Hotel Cheyenne
Disney Hotel Cheyenne The Hotel Cheyenne is a lodging facility with a Wild West motif that is part of the Disneyland Paris resort. It is a well-liked option for families and Disney enthusiasts because it has a distinctive ambience and is reasonably priced.
The room was perfect, the bed was so comfortable. I loved how close and easy it was to walk to the parks. The bar had amazing cocktails and who doesn't love having a Starbucks on site.

–Hayley  United Kingdom (Read more reviews)
Rue du Bœuf Agile, 77700 Coupvray, France – Great location – show map
Reserve Disney Hotel Cheyenne
Div is an entrepreneur, influencer, blogger, and marketer, As a travel blogger, Div had the opportunity to visit some of the world's most incredible locations.
From the bustling streets of Sydney, and the fashionable streets of Paris, to the pristine beaches of the Sunshine Coast. I've had the opportunity to immerse myself in different cultures, meet fascinating people, and try new things.
One of the things I love most about being a travel author is being able to share my experiences with others. Travel has taught me so much about the world and myself, and I feel grateful to be able to share those lessons with others through my work.