Disneyland Paris Shop
What better way to remember your time at one of the most enchanted locations on earth than by bringing home a one-of-a-kind keepsake from Disneyland Paris?
An event like going shopping at Disneyland Paris will stay in your memory for a long time, and the theme park features a vast selection of shops selling a wide range of goods.
In this article, we'll take a closer look at the various shopping opportunities available at Disneyland Paris, highlight some of the best souvenirs to buy, provide some suggestions for making the most of your shopping experience, and point you in the direction of some places outside the park where you can find Disney merchandise.
what to buy at disneyland paris
There are many great souvenirs and gifts to buy at Disneyland Paris! Here are some popular options:
Mickey Mouse Ears: This classic souvenir is a must-have for any Disney fan, and can be customized with your name or favorite character.
Pins: Collectible pins featuring Disney characters, attractions, and special events are a popular item at Disneyland Paris.
T-shirts: Show off your love for Disneyland Paris with a t-shirt featuring your favorite Disney characters or attractions.
Plush Toys: Soft and cuddly stuffed animals featuring your favorite Disney characters are a great way to remember your trip.
Autograph Book: Collect autographs from your favorite Disney characters in an autograph book.
Snow Globes: Beautifully crafted snow globes featuring iconic Disney scenes are a popular souvenir.
Artwork: Purchase prints and paintings featuring classic Disney characters and attractions to decorate your home.
Keychains: A small, affordable souvenir that can be easily carried in your pocket or purse.
Mugs: Collectible mugs featuring your favorite Disney characters are a popular item to bring home.
Christmas Ornaments: Purchase a special Christmas ornament featuring your favorite Disney characters to remember your trip during the holiday season.
In addition to these souvenirs, there are many other items available at Disneyland Paris, including apparel, home decor, toys, and more.
Be sure to browse the various shops throughout the park to find the perfect souvenir to remember your trip by!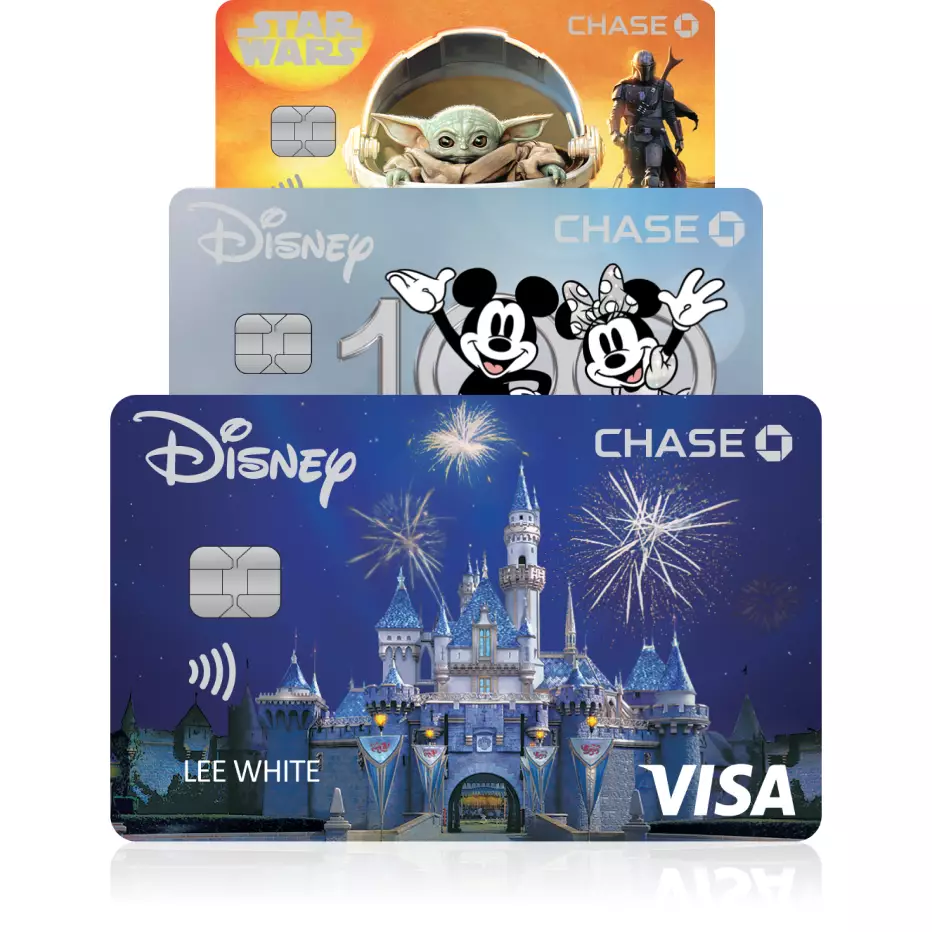 Get more Disney with the Disney® Visa® Card
Get a $100 statement credit after first purchase with a new Disney Visa Card.
Earn 1% in Disney Rewards Dollars on all your card purchases.
There are no limits to the number of Rewards Dollars you can earn.
Shopping at Disneyland Paris:
The majority of the park is comprised of retail establishments, each of which features a distinctive atmosphere as well as its own assortment of goods.
Emporium, which can be found on Main Street, is one of the most well-liked shops in the area since it sells a large selection of Disney-themed merchandise, including clothing, toys, and accessories.
Other noteworthy shops include Star Traders, which specialised on selling Star Wars merchandise, and La Boutique du Château, which sells unique mementoes featuring Sleeping Beauty's castle. Both of these shops are located in the Downtown Disney District.
When going shopping, it is good to have a plan so that you can discover specific kinds of mementoes to bring back home with you.
For instance, if you are shopping for clothing, you should make it a point to visit the shops located on Main Street or in Disney Village. These locations include a diverse array of clothing options for both adults and children of all ages.
Visit La Chaumiere des Sept Nains, a store that sells a variety of Disney-themed home products and accessories, if you have an interest in home decor. The store is located in the French Alps.
Disney fashion for kids

Because Disney is so well-known for its famous characters and its own distinct sense of style, it should come as no surprise that Disney-themed clothing and accessories for children are extremely popular.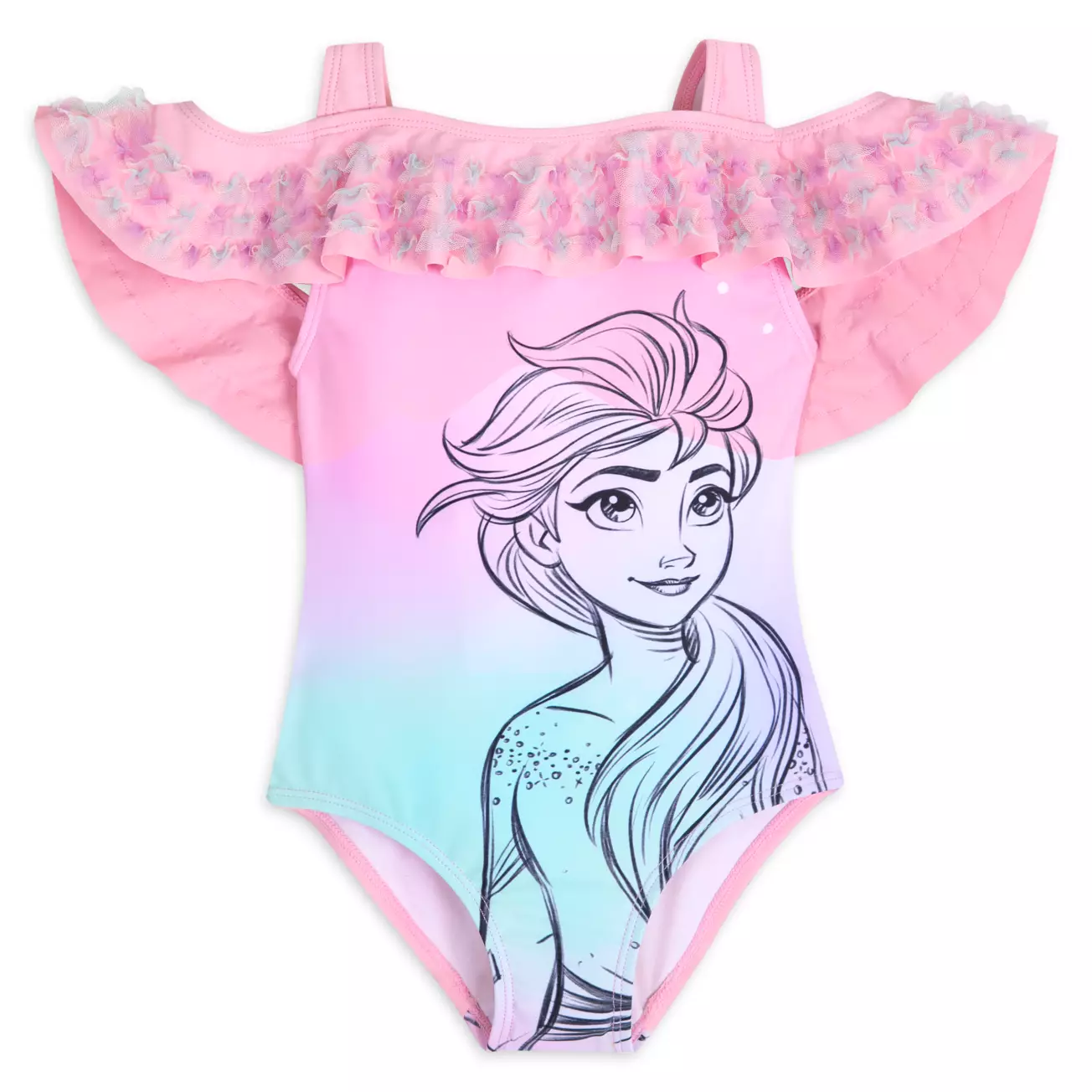 The following is a selection of wonderful options for you to consider while clothing your children in attire inspired by Disney:
T-shirts with a Disney motif: If you want to infuse your kid's wardrobe with a little bit of Disney magic, one of the best ways to do it is to dress them in t-shirts that include iconic Disney characters like Mickey Mouse, Minnie Mouse, and Donald Duck.
Character costumes: One of the most popular activities for children is to dress up as their favourite Disney character, and you can find a wide variety of fantastic costumes for sale in Disney Stores as well as online.
Ears of Mickey Mouse: A true Disney fan's wardrobe is never complete without a pair of Mickey Mouse ears. There is a wide variety of styles available, such as the traditional black ears, ears with glitter, and ears portraying your child's favourite Disney character.
Accessories with a Disney theme: Including Disney characters on your child's hat, sunglasses, or backpack is a terrific way to give their clothing a Disney-inspired touch and make them feel more like a part of the magic.
Dresses and costumes based on Disney characters There are a wide variety of dresses and clothes available for children that are based on Disney characters. Some of these characters include Cinderella, Belle, and Elsa from the Frozen movie.
n general, Disney fashion for kids is a delightful and imaginative way to infuse your child's wardrobe with a little bit of Disney magic.
Whether they choose time-honored characters like Mickey and Minnie or more contemporary faves like Elsa and Moana, there are a lot of wonderful options available to choose from that can accommodate anyone's preferences in terms of both taste and style.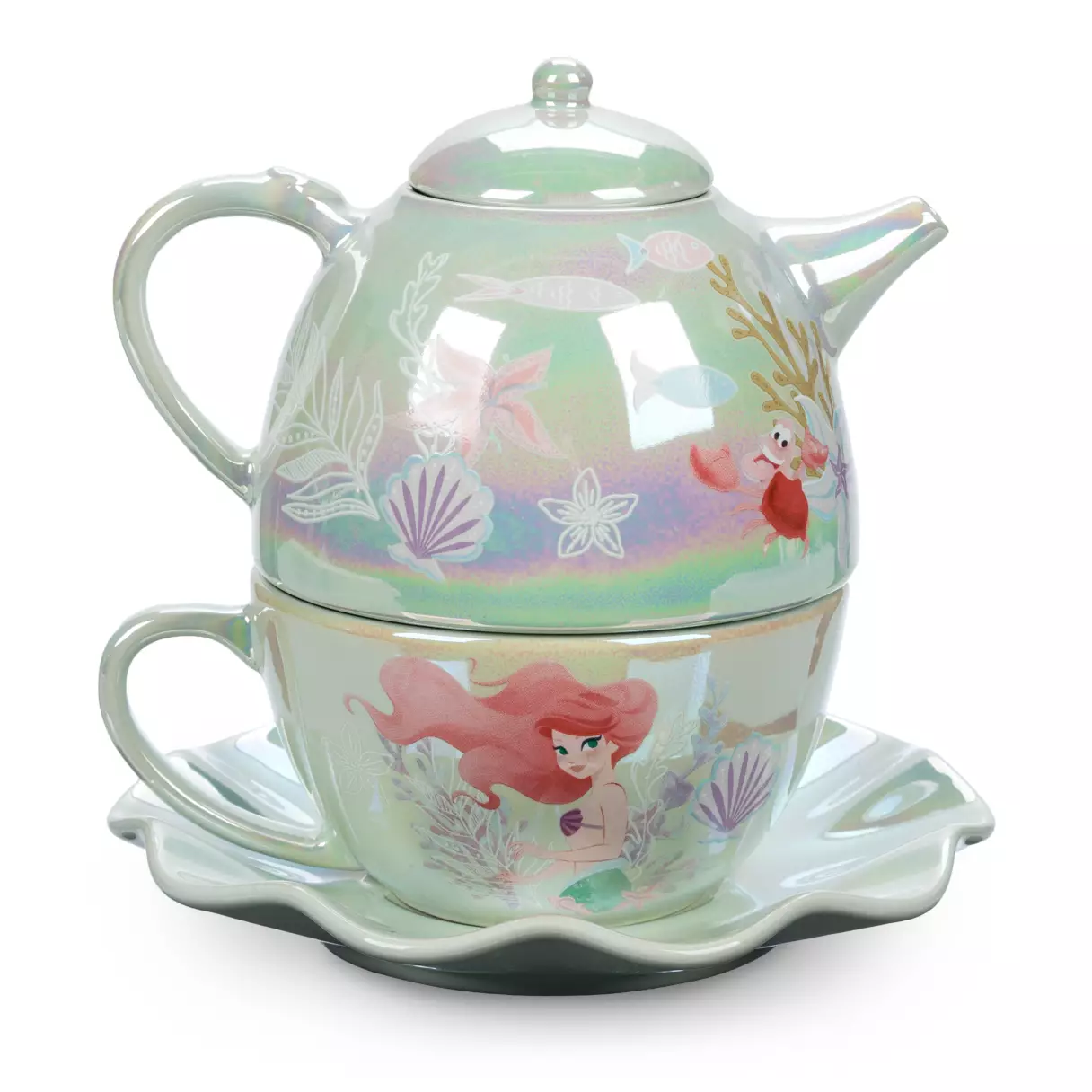 Most Popular Keepsakes from Disneyland Paris:
At Disneyland Paris, there is an incredible variety of souvenirs available for purchase, however some of the more common ones are as follows:
Mickey Mouse ears are a time-honoured classic that can be personalised with your name or the likeness of a favourite figure.
Pins are collectable pins that feature Disney characters, attractions, and special events. Pins can be purchased at Disney theme parks.
T-shirts are a fantastic way to let everyone know how much you adore Disneyland Paris.
Plush Toys are stuffed creatures that are soft and cuddly, and they feature some of your favourite Disney characters.
An exciting and entertaining way to collect autographs from all of your favourite Disney characters is provided with the Autograph Book.
Snow Globes: Each snow globe features a classic Disney scene and is painstakingly handcrafted.
Gorgeous prints and paintings that feature iconic Disney characters and locations are included in the art collection.
Keychains are a convenient and inexpensive kind of memorabilia that may be carried in a pocket, handbag, or other tiny space.
Mugs: Collectible mugs featuring your favourite Disney characters. Mugs can be used to hold hot or cold beverages.
Christmas Ornaments are a wonderful memento to take home with you during the holiday season to remind you of your travels.
At Disneyland Paris, guests may choose from a diverse selection of one-of-a-kind mementoes to suit their individual tastes and hobbies.
Here are some additional choices for you to think about:
Ears of Mickey Mouse: These ears of Mickey Mouse, which may be customised with the Disneyland Paris logo or any design of your choice, are a traditional keepsake that every Disney lover needs to have.
Princess & character costumes: Bring the enchantment of Disney into your house by donning a costume inspired by one of your favourite Disney princesses, heroes, or villains. Whether you're dressing up for yourself or the children in your life, you can find a costume to fit any occasion.
Customized mementoes: If you want to take home a unique reminder of your trip, look for customisable souvenirs like engraved glassware, embroidered caps, or personalised ornaments. These will allow you to make a one-of-a-kind keepsake.
Disney-themed home décor: Bring a little bit of the enchantment of Disney into your own house with Disney-themed home décor products like photo frames, dishware, or throw cushions that feature some of your favourite characters.
Artwork and collectibles created by Disney artists, such as limited edition prints, figurines, and sculptures, are excellent examples of keepsakes that are both one-of-a-kind and priceless.
Pins and lanyards produced by Disney You can collect and exchange pins produced by Disney that feature characters, attractions, and events that are exclusive to Disneyland Paris.
Merchandise for the holiday season and other events Keep an eye out for merchandise that is only available for a limited time during holidays and other special occasions such as Halloween, Christmas, and anniversaries.
Accessory options with a Disney motif include a variety of trendy head bands, jewellery, watches, handbags, and scarves to choose from. These items can be used to bring a little bit of Disney enchantment into your everyday wardrobe.
Gifts and games: Take home Disney-themed board games, puzzles, or stuffed animals to continue the merriment and excitement long after your trip has ended.
Items Unique to the Park Be on the Lookout for Merchandise That Highlights Certain Attractions or Areas Within Disneyland Paris Like the Phantom Mansion, Space Mountain, or Sleeping Beauty Castle. These are just a few examples.
These amazing special Disneyland Paris souvenirs will not only help you recall the enchanted time you spent at the park, but they also make fantastic presents for your friends and family.
Merchandise with a Ratatouille motif: To commemorate the Disney-Pixar film Ratatouille, which takes place in Paris, fans may pick up stuffed animals and other collectibles inspired by the film at Disneyland Paris and at chosen locations throughout the city.
In a nutshell, the best mementoes from Paris and Disneyland Paris are the ones that remind you of the allure, the culture, and the enchantment that you experienced during your time there.
Choose a memento from our handpicked collection of keepsakes to take back with you as a reminder of your travels, but before you go, be sure to research any restrictions or limitations imposed by local customs.
best shops in Disneyland Paris to buy souvenirs:
Here are some of the best shops in Disneyland Paris to buy souvenirs:
Emporium – Located on Main Street, this shop offers a wide variety of Disney-themed apparel, toys, and accessories.
Star Traders – This shop specializes in Star Wars merchandise and is located in Discoveryland.
La Boutique du Chateau – This shop sells exclusive souvenirs featuring Sleeping Beauty's castle and is located in Fantasyland.
Harrington's Fine China and Porcelains – Located on Main Street, this shop offers a selection of Disney-themed porcelain and collectibles.
La Chaumiere des Sept Nains – This shop in Fantasyland sells a variety of Disney-themed home goods and accessories.
Les Trésors de Schéhérazade – Located in Adventureland, this shop sells a variety of Moroccan-inspired souvenirs and home goods.
Studio Store – Located in Walt Disney Studios Park, this shop offers a selection of Disney-themed apparel, toys, and accessories.
The Disney Gallery – Located on Main Street, this shop features a selection of high-end Disney collectibles and artwork.
Constellations – This shop in Discoveryland sells a variety of space-themed souvenirs and apparel.
Disney Store – Located in Disney Village, this store offers a wide selection of Disney merchandise, including souvenirs exclusive to Disneyland Paris.
Whether you're looking for classic souvenirs like Mickey Mouse ears or unique items that you can only find at Disneyland Paris, these shops are sure to have something that will help you remember your trip to the park.
Best Online shop to buy Disney Souvenirs
Shop Disney is an e-commerce website that sells a wide range of Disney-related products. These products include things like clothing and accessories, as well as home decor and toys.
Customers can easily find what they are searching for on the website because it is well-organized and simple to use. There is a search box as well as categories to choose from.
The merchandising is of a high standard and contains well-known Disney characters and concepts. Shop Disney is a great alternative for Disney devotees who are searching for magical touches to add to their lives at a price that won't break the bank thanks to the frequent deals and specials that are offered.
Shop Disney is an excellent choice overall for anyone who is interested in purchasing original Disney items while remaining in the convenience and cosiness of their own home.
Disney 100 ( 2023)
Disney is a multinational entertainment company that was founded in 1923 by Walt Disney and his brother Roy.
The company's flagship theme parks, Disneyland and Walt Disney World, are known for their immersive environments, thrilling rides, and beloved characters.
Over the years, Disney has expanded its portfolio to include movies, TV shows, music, merchandise, and more.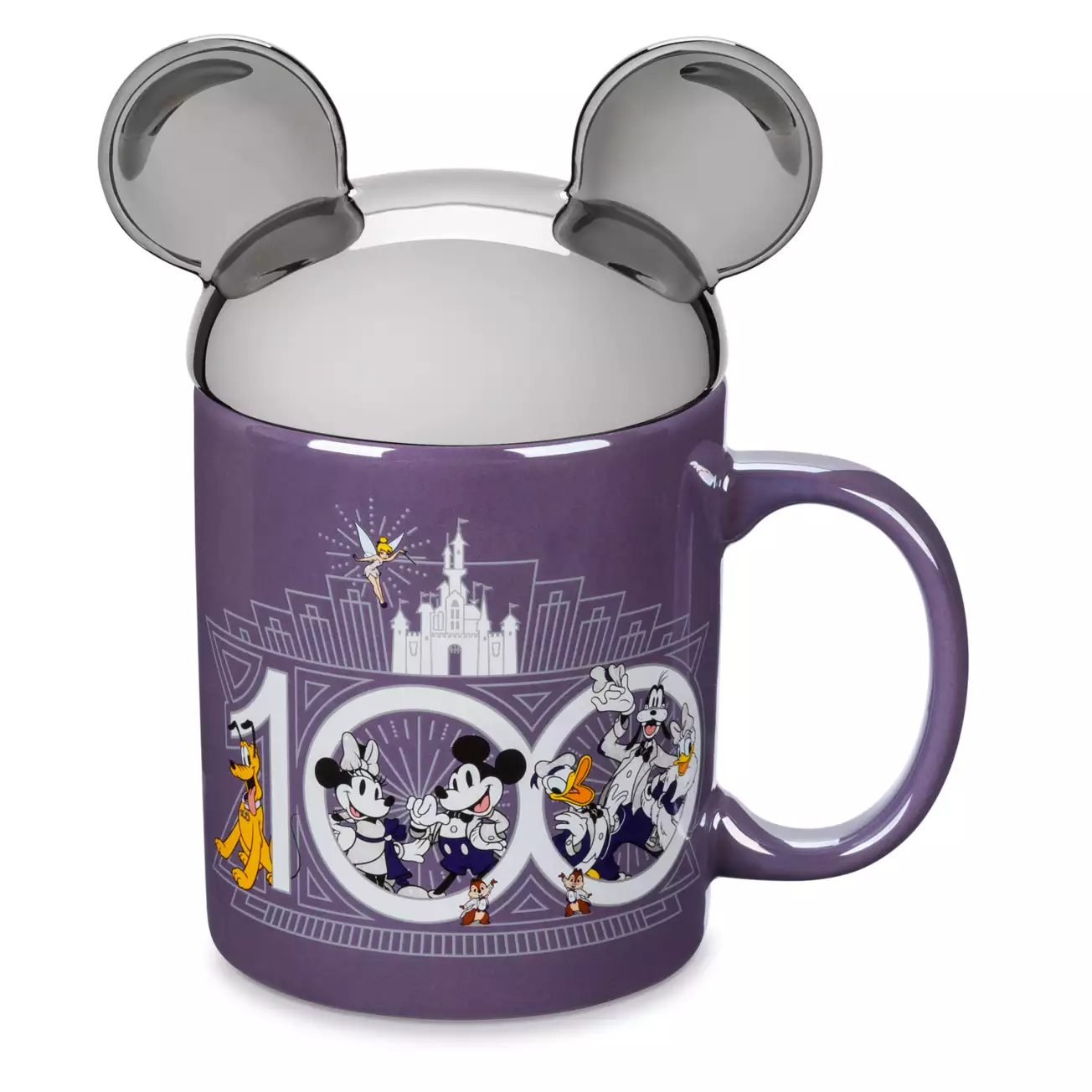 Disney's movies, including classic animated films like "Snow White and the Seven Dwarfs" and modern blockbusters like "Frozen" and "The Lion King," are beloved by people of all ages and have become a staple of popular culture. Its TV shows, such as "The Mickey Mouse Club" and "Hannah Montana," have also had a significant impact on entertainment.
In addition to its entertainment offerings, Disney is also known for its philanthropy and commitment to social responsibility.
The company has donated millions of dollars to charitable causes, including those focused on education, health, and environmental conservation.
It also prioritizes diversity, equity, and inclusion initiatives, with a goal of fostering a more inclusive and representative workplace and world.
While Disney has faced criticisms and controversies over the years, including accusations of cultural appropriation and labor violations, it remains one of the most popular and influential entertainment companies in the world.
Its dedication to storytelling, creativity, and innovation has inspired generations of fans and helped shape the entertainment industry as we know it today.
Buying Advice & Helpful Hints:
Here are some useful pointers to keep in mind if you want to make the most of your time spent shopping at Disneyland Paris:
Begin your shopping as soon as the stores open to avoid the crowds.
Make use of the shopping services that are available, such as having packages delivered to your hotel.
Always be on the lookout for exclusive bargains and savings opportunities.
Before leaving the park, you should stop by the stores along Main Street.
Beyond the Theme Parks, Additional Shopping Opportunities for Souvenirs of Disney
There are a number of other locations to purchase at outside of the theme park if you are interested in purchasing even more .
Disney-related stuff. One option is to go to Disney Village, which is situated right on the park's border and features a diverse assortment of eateries and retail establishments.
There is also a Disney Shop in Paris, which can be found within the Galeries Lafayette department store. This store sells a variety of Disney-related goods and is an alternative shopping choice.
Wrapping up
You will have a wonderful time and a memorable experience when shopping for souvenirs at Disneyland Paris, which will help you remember your vacation for many years to come.
There is something for everyone to enjoy at the park, whether you are searching for a traditional pair of Mickey Mouse ears or a one-of-a-kind piece of artwork.
You'll be able to select the ideal memento to take home and treasure for the rest of your life if you pay attention to these pointers and check out additional Disney-themed establishments that are located outside the park.
About the Author: Div Acharya
Div is an entrepreneur, influencer, blogger, and marketer, As a travel blogger, Div had the opportunity to visit some of the world's most incredible locations.
From the bustling streets of Sydney, and the fashionable streets of Paris, to the pristine beaches of the Sunshine Coast. I've had the opportunity to immerse myself in different cultures, meet fascinating people, and try new things.
One of the things I love most about being a travel author is being able to share my experiences with others. Travel has taught me so much about the world and myself, and I feel grateful to be able to share those lessons with others through my work.