This post contains affiliate links, which means we'll receive a commission if you purchase through our links, at no extra cost to you. Read the Disclosure here. 
Day Trips Lisbon to Sintra
Hello and welcome to my blog! Today, I'd like to take you on an extraordinary day trip from Lisbon to Sintra, a magical place with a rich history that has caught my heart.
🌐 This post forms a part of my Lisbon Travel Guide: 🌐Lisbon Travel Guide – The Ultimate Guide to Exploring Portugal's Enchanting Capital and 👜Packing list for a Day trip
Sintra, located just outside of Lisbon, is a town right out of a dream, with its stately palaces, mysterious gardens, and charming cobblestone alleys.
🌐 This post forms part of the Planning a trip to Europe guide that helps you to explore hotels, Travel essentials, and Top attractions . To Make Hotel reservations in advance & Save Money also 🧳Pack wisely. Plus Explore Unusual Europe Holiday Destinations and Hidden gems of Europe, Bon voyage!

Join me on this enchanting tour as we immerse yourself in the beauties that Sintra has to offer. Prepare to be enchanted by the beauty and appeal of this hidden gem in the Portuguese countryside.
Let's get started on our expedition!
Are you ready for a magical adventure through time and nature? Look no further than Sintra, Portugal, a picturesque town nestled in the lush hills of the Serra de Sintra.
Before traveling to Europe make sure you have made the following arrangements..
✈️ Find out how to find & Compare cheap flights  or find deals now
🌐 Book your accommodation through Booking.com
🌐 Be insured before your trip and Get travel insurance! I have complete faith in InsuBuy Travel Insurance and I have nothing but positive things to say about them.
Car Rentals – Use Discovery Cars – Click Link Here
🔰 Read destination reviews and other travellers tips on TripAdvisor
💠 Find awesome and hassle-free tours through GetYourGuide
🚕 If you are not keen to drive in Europe, you can use the OMIO.com website to purchase train tickets between the city and for day trips The OMIO website also allows you to book train tickets between the cities and other destinations. It is quite simple, and it is in the English language.
📍Explore the surrounding areas on an epic road trip with Auto Europe
Visit my Travel Gear and Resources Page to see what I think are the best travel tools and services that can help you plan your trip. I hope you find this information useful.
With its fairytale-like castles, enchanting gardens, and breathtaking landscapes, Sintra is a destination that will captivate your senses and leave you with unforgettable memories.
In this 1-day itinerary, we will guide you through the must-see attractions of Sintra, ensuring you make the most of your time in this captivating UNESCO World Heritage Site.
Getting Ready for the Journey
Train journey from Lisbon to Sintra:
Taking a train from Lisbon to Sintra is a convenient and popular option. The journey takes approximately 40 minutes, and trains operate frequently throughout the day.
The train station in Sintra is centrally located, making it easy to explore the town and its attractions on foot or using public transportation.
It's a cost-effective option, and you can enjoy the scenic views during the train ride. However, during peak tourist seasons, the trains can get crowded, so it's advisable to plan your trip accordingly.
OMIO (formerly known as GoEuro) is a travel booking platform that allows users to search and compare various transportation options such as trains, buses, and flights across Europe.
The platform aims to simplify the process of booking transportation by providing users with an easy-to-use interface, comprehensive search results, and seamless booking experience
Private tours and guided excursions:
If you prefer a more guided and organized experience, you can consider booking a private tour or a guided excursion from Lisbon to Sintra.
This option provides you with the convenience of transportation and a knowledgeable guide who can provide insights and information about the attractions in Sintra.
Private tours can be customized according to your preferences and typically include visits to popular sites like Pena Palace, Quinta da Regaleira, and the Moorish Castle.
However, this option can be more expensive compared to other transportation methods.
Renting a car for flexibility:
Renting a car in Lisbon gives you the flexibility to explore Sintra and its surroundings at your own pace. It allows you to visit off-the-beaten-path attractions and venture beyond the main tourist sites.
However, keep in mind that Sintra's narrow and winding roads can be challenging to navigate, especially if you're unfamiliar with the area. Parking can also be limited in the town center during peak seasons.
Additionally, if you're visiting during the high tourist season, the traffic in Sintra can be congested, so plan your timing accordingly.
Ultimately, the choice of transportation depends on your preferences, budget, and the level of flexibility you desire.
Consider the time of year, the number of people in your group, and your comfort with navigating new areas to determine the best option for your visit to Sintra.
Exploring Sintra Town for a day
Exploring the charming streets of Sintra, you'll encounter a delightful blend of historic buildings, local shops, and quaint cafes.
The town's picturesque atmosphere is perfect for leisurely strolls, where you can take in the unique architecture and vibrant colors that make Sintra so enchanting.
A must-visit attraction in Sintra is the National Palace of Sintra. Located in the heart of the town, this iconic palace showcases a blend of architectural styles, including Moorish, Gothic, and Manueline.
Inside, you can marvel at its beautifully decorated rooms, intricate tile work, and the iconic pair of conical chimneys that dominate the skyline. The palace offers a fascinating glimpse into the history of Sintra and its royal past.
Another remarkable site in Sintra is Quinta da Regaleira, a magical estate with a captivating history.
This UNESCO World Heritage site features an enchanting palace, stunning gardens, and a network of underground tunnels and caves.
Explore the well-preserved grounds adorned with grottos, waterfalls, and symbolic sculptures, and don't miss the Initiation Well—a mysterious, spiral staircase that descends into the earth, symbolizing a journey of enlightenment.
To witness an architectural masterpiece in Sintra, visit Palácio de Monserrate. This 19th-century palace is known for its eclectic style, blending Gothic, Moorish, and Indian architectural elements.
Surrounded by lush gardens and exotic plants, the palace offers a captivating experience. Explore the opulent interiors, adorned with intricate tile work, delicate plasterwork, and exquisite details that reflect the Romanticism era.
For a journey back in time, venture to the Moorish Castle, perched high on a hill overlooking Sintra. This ancient fortress dates back to the 8th and 9th centuries and offers breathtaking views of the surrounding countryside.
Walk along the castle walls, explore its towers, and imagine the strategic importance it held during medieval times. The Moorish Castle is an ideal place to immerse yourself in history and enjoy panoramic vistas.
Each of these attractions in Sintra offers a unique experience, showcasing the town's rich history, architectural diversity, and enchanting atmosphere.
Take your time to explore these sites, soak in the beauty, and uncover the secrets that make Sintra a truly extraordinary destination.
1 Day Itinerary to Sintra from lisbon, Portugal:
Exploring the Enchanting UNESCO World Heritage Site
Morning Delights at Pena Palace
Once you reach Sintra from lisbon , Start your day early to beat the crowds and make your way to the iconic Pena Palace.
Perched atop a hill, this colorful and whimsical palace is a masterpiece of Romantic architecture, blending Gothic, Moorish, and Renaissance elements.
Marvel at its vibrant façade adorned with intricate tiles, and explore the opulent interiors that transport you back to the 19th century.
Don't forget to take in the panoramic views from the palace's terraces, where you can see the vast expanse of Sintra and beyond.
Strolling through the Enchanted Forest of Monserrate
After immersing yourself in the fairytale world of Pena Palace, venture deeper into Sintra's natural wonders with a visit to the Monserrate Palace and Gardens.
As you walk along the winding paths of this magical place, you'll encounter a diverse array of plant species from all over the world, creating a botanical paradise.
The palace itself is a blend of Gothic, Indian, and Moorish architectural styles, showcasing the rich cultural influences that shaped Sintra. Take your time to admire the intricate details and indulge in the serenity of the surroundings.
A Glimpse of Royalty at Quinta da Regaleira
Next on our itinerary is the magnificent Quinta da Regaleira, an estate brimming with mystery and symbolism.
Explore its enchanting gardens, where hidden tunnels, grottoes, and mystical wells await your discovery. Don't miss the initiation well, an inverted tower that will transport you into a world of secrecy and intrigue.
The palace itself is equally captivating, with its Neo-Manueline style and exquisite interiors. Get lost in the intricate decorations and immerse yourself in the stories embedded within these walls.
Time for a Scenic Lunch in Sintra Village
After a morning filled with wonder and exploration, take a break and indulge in a delicious lunch in the heart of Sintra Village.
Numerous quaint cafes and restaurants line the cobblestone streets, offering a variety of traditional Portuguese dishes and international cuisine.
Whether you crave fresh seafood, hearty stews, or delectable pastries, Sintra has something to satisfy every palate. Relax, savor the flavors, and recharge for the afternoon adventures that lie ahead.
Lunch at Sintra
5 best Restaurants in Sintra for local lunch
Incomum by Luís Santos 🏠: Here, you'll find a modern twist on Portuguese classics. The Duck Rice (Arroz de Pato) 🦆🍚 is a must-try!
Tascantiga Sintra 🍇: A cozy eatery offering a variety of traditional dishes. Don't miss out on their Grilled Octopus (Polvo à Lagareiro) 🐙!
Apeadeiro 🚂: Known for their tasty steaks and regional wines, this spot is a meat lover's delight 🥩🍷.
Curral dos Caprinos 🐐: A hidden gem specializing in goat dishes. The Roasted Kid Goat is a local favorite 🍖.
Café Saudade 🍰: While more of a café, it offers delicious light lunches. Be sure to save room for a Travesseiro de Sintra, a local almond pastry 🥐!
Enjoy your culinary journey through Sintra! 🏰🇵🇹🍽️
List of best Restaurants in Sintra for local lunch & dinner
| Meal Time 🕰️ | Restaurant 🍴 | Speciality 🥘 |
| --- | --- | --- |
| Lunch 🕛 | Incomum by Luís Santos 🏠 | Duck Rice (Arroz de Pato) 🦆🍚 |
| Lunch 🕛 | Tascantiga Sintra 🍇 | Grilled Octopus (Polvo à Lagareiro) 🐙 |
| Dinner 🌜 | Restaurante Regional de Sintra 🌳 | Codfish (Bacalhau) 🐟 |
| Dinner 🌜 | Adega das Caves 🍷 | Grilled Sardines (Sardinhas Assadas) 🐟 |
| Anytime 🕰️ | Café Saudade 🍰 | Travesseiros de Sintra (Almond Pastries) 🥐 |
Conquering the Moorish Castle
Once you've refueled, embark on a journey to the imposing Moorish Castle, a fortress dating back to the 8th century. This medieval stronghold offers panoramic views of Sintra's lush landscapes, with its granite walls standing tall against the horizon.
Explore the castle's towers and battlements, and let your imagination run wild as you envision the battles and conquests that once took place here.
Take a moment to absorb the tranquility and embrace the historical significance of this remarkable site.
Exploring the Mysteries of the Capuchos Convent
As the day progresses, make your way to the serene and introspective Capuchos Convent, also known as the Convent of the Cork Trees.
Nestled amidst a forest, this humble Franciscan monastery is a stark contrast to the opulence of the palaces you've visited earlier. Its simplicity and connection to nature make it a truly unique place.
Walk along the narrow corridors, feel the coolness of the stone walls, and witness the harmony between man and the natural world. Allow the peaceful ambiance to envelop you and provide a moment of reflection.
Discovering the Romantic Gardens of the National Palace
No visit to Sintra would be complete without exploring the enchanting gardens of the National Palace.
Stroll through the well-manicured lawns, marvel at the impressive collection of fountains, and breathe in the fragrant scents of the blooming flowers.
The highlight of the gardens is the Box Tree Walk, a mesmerizing pathway lined with meticulously shaped hedges. Lose yourself in this whimsical maze and embrace the romantic ambiance that surrounds you.
Unwinding at the Coastal Gem of Praia da Adraga
To conclude your day in Sintra on a tranquil note, head to the nearby Praia da Adraga, a stunning beach nestled between towering cliffs.
Feel the sand between your toes, listen to the soothing sound of the crashing waves, and let the beauty of the rugged coastline wash over you.
Take a leisurely walk along the shore, or simply find a peaceful spot to sit and admire the natural splendor that stretches as far as the eye can see.
It's the perfect way to unwind and reflect on the magical experiences you've had throughout the day.
Frequently Asked Questions (FAQs)
What is the best time of year to visit Sintra?
The best time of year to visit Sintra is during the spring (April to June) and autumn (September to October) seasons. The weather during these months is pleasant, with mild temperatures and fewer crowds compared to the peak summer season.
How do I get from Lisbon to Sintra?
Getting from Lisbon to Sintra is easy and convenient. You can take a train from Lisbon's Rossio Station or Oriente Station to Sintra.
The journey takes approximately 40 minutes, and trains run frequently throughout the day. Alternatively, you can opt for a bus or hire a taxi for a more flexible transportation option.
Are there any guided tours available in Sintra?
Yes, there are several guided tours available in Sintra. These tours provide insightful commentary and take you to the top attractions while ensuring a hassle-free experience.
You can choose from group tours or private tours, depending on your preferences. Many tour operators offer specialized tours that focus on specific themes or include visits to lesser-known attractions.
How much time should I allocate for a day trip to Sintra?
To fully explore the main attractions in Sintra, it is recommended to allocate a full day for your trip.
This will allow you to visit Pena Palace, Quinta da Regaleira, the Moorish Castle, and other notable sites at a leisurely pace.
If you have limited time, a half-day visit is also possible, but keep in mind that you may need to prioritize which attractions to see.
Are there any discounts or passes available for attractions in Sintra?
Yes, there are discounts and passes available for attractions in Sintra. The most popular pass is the "Sintra Card," which provides discounted admission to multiple attractions and often includes transportation within the region.
Additionally, some attractions offer discounted rates for children, students, and seniors, so it's worth checking the official websites or inquiring at the ticket counters for available discounts.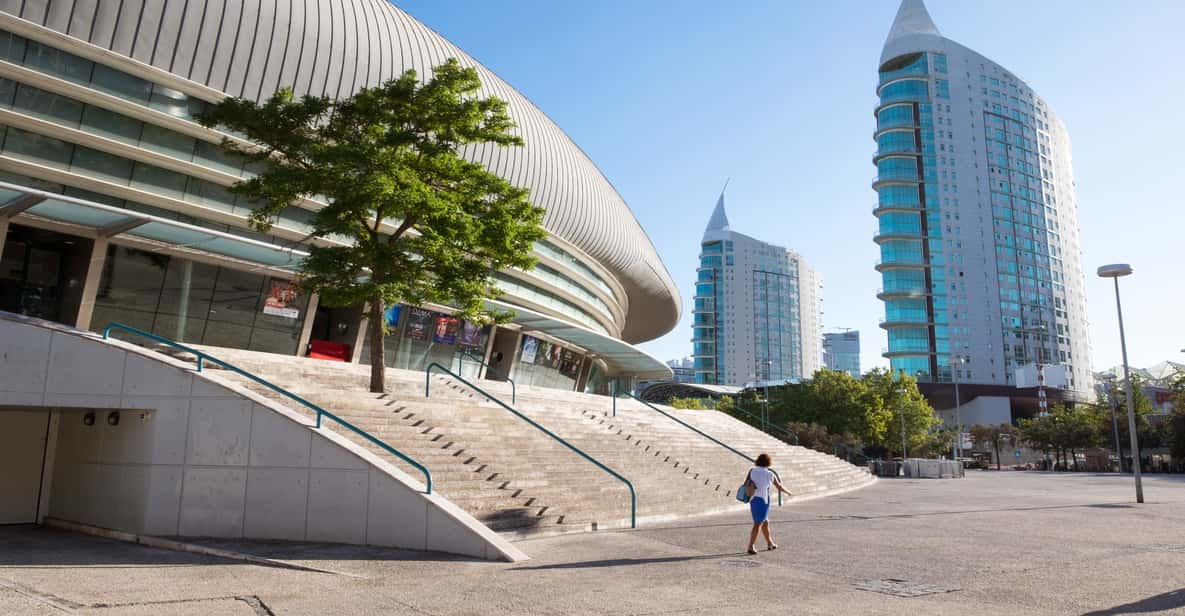 Save money and time with a flexible Lisbon Card. Available for 24, 48, or 72 hours, the card provides unlimited free access to the public transport system
Is it necessary to pre-book tickets for the Pena Palace?
It is highly recommended to pre-book tickets for the Pena Palace, especially during the peak tourist season.
Pre-booking allows you to secure your desired time slot and avoid long queues at the ticket office.
Online ticket platforms and the official website of Parques de Sintra, the management organization for the palace, provide convenient options for purchasing tickets in advance.
What are some popular souvenirs to buy in Sintra?
Sintra offers a variety of unique souvenirs that capture the essence of the town. Some popular souvenirs include traditional Portuguese tiles, locally produced crafts, artisanal products, such as ceramics and textiles, and regional delicacies like pastries and wines.
The souvenir shops in Sintra's town center and near the main attractions offer a wide range of choices for you to find the perfect keepsake.
Are there any hidden gems in Sintra that are less crowded?
While Sintra is a popular tourist destination, there are a few hidden gems that are relatively less crowded.
These include the Convento dos Capuchos (Capuchos Convent), a serene and secluded place, and the Seteais Palace Gardens, which offer a peaceful retreat with stunning views.
Exploring the narrow streets of Sintra Village away from the main tourist paths can also lead you to charming hidden corners and local gems.
Is it possible to visit Sintra with children?
Yes, Sintra is a family-friendly destination, and it is possible to visit with children. Many of the attractions in Sintra, such as the Pena Palace and the Moorish Castle, have a fairytale-like appeal that children will enjoy.
The parks and gardens in Sintra provide ample space for children to run and play. Additionally, some attractions offer special activities or workshops designed specifically for younger visitors.
Are there any hiking trails or nature walks in Sintra?
Sintra is known for its natural beauty, and there are several hiking trails and nature walks that allow you to explore the stunning landscapes.
The "Caminho do Atlântico" (Atlantic Path) is a popular coastal trail that offers breathtaking views of the coastline.
The "Parque da Pena" (Pena Park) also has scenic trails that wind through the lush forested areas surrounding the Pena Palace. Make sure to wear comfortable
Conclusion: A Day Filled with Enchantment
In just one day, you've embarked on a journey through the enchanting world of Sintra, Portugal.
From the fairy tale-like Pena Palace to the mystical Quinta da Regaleira and the historical Moorish Castle, each attraction has offered a unique glimpse into the rich heritage and natural beauty of this UNESCO World Heritage Site.
As you reflect on your day filled with wonder, take a moment to appreciate the magic and allure that make Sintra a destination unlike any other.
Jill is an Avid traveller herself and a Travel Advisor Specializing in Fully Customized Travel throughout Europe & North America, based in Wilder, Tennessee. This is Where Fantasy Happens!