19+best rving gifts for RV owners | PEP Rving
This post contains affiliate links, which means we'll receive a commission if you purchase through our links, at no extra cost to you. Read the Disclosure here. 
Are you looking for the perfect gift for someone in your life who loves RVs? Whether they live in their RV full-time or just like to get away for the weekend, there are lots of great gifts to choose from.
In this blog post, we'll talk about some of the best gifts for RV owners, from useful gadgets to fun and unusual items.
Whether you're shopping for a birthday, holiday, or just because, these gift ideas are sure to please any RV lover and make their travels better. So let's dive in and find the perfect gift for a friend or family member who loves RVs.

---
What are the best rving gifts for RV owners
This is a great gift for RVers who like to have fires outside but don't want to carry firewood or deal with it.

Why is this fire pit one of the best things to give to people who own an RV?
It is easy to turn on and off, so you only have to deal with it when you want to enjoy the fire. It's small and comes with a travel bag that makes it easy to carry.
---
You know we love our RAD Power bikes because we've been talking about them for years. But we just tried out our new Lectric foldable ebikes and we LOVE them!
We were able to put them in the back of our Wonder for an RV Lifestyle Gathering because we could fold them up.
You can see what we thought about them on our YouTube Channel.
With all the hustle and bustle of the holidays, you might find yourself scrambling to find the perfect gift at the last minute.
Even though it's too late to get an eBike for the holidays, make these "Proof of Presents" so that your loved ones can still have something to open on Christmas morning!
You can print them out and give them to a friend or loved one to let them know that their ticket to adventure is on the way.
best ebikes for short riders
best ebikes for hills
Best ebike for RV
Lazer Nutz KinetiCore Helmet ( For eBikes)
If you're buying the helmet for an RVer who likes to bike or skate outside, this could be a great gift for them.
But it's important to make sure the helmet fits right and is right for the activity they'll be doing.
---
This synthetic luggage is built to last. It's durable enough to withstand being thrown from a ladder without causing any damage to the contents inside.
Bag's interior is roomier than expected, and it can be compressed to almost nothing thanks to the plastic zippers and carabiners on both ends.
And the only thing that will add to the total weight is the goods you put inside, because the bag itself weighs only 1.6 pounds.
Initial publication price: $250
---
Mini Portable LED Projector
With the Mini Portable LED Projector, he can turn any room into a theater-like experience. Take it camping or bring it along to your hotel for a fun movie night experience. Movies can be streamed from a variety of different devices, including his phone, laptop, or select gaming devices.
Let's be honest: RVs can sometimes smell bad. Small living spaces mean that any smell from the kitchen or bathroom can spread to the rest of the RV.
If your rig hasn't been used in a while, it may smell like old linens. This is normal when it hasn't been used.
Give these charcoal air purifiers to your RV to help it smell nice. They are small and can be put away easily. It's small, useful, and inexpensive.
So, it's one of the best gifts people on a tight budget can give to RV owners. Or, if you're going on a trip with a stinky family member,
---
The Fujifilm FinePix XP120's technical rating of 34 places it within the top 25% of all cameras in its category and within the top 48 of all cameras in our database.
The dimensions of the Fujifilm FinePix XP120 are 110 mm x 71 mm x 28 mm, and it weighs 203 grammes.
This makes it one of the most portable choices available in its class due to its low weight and compact size.
When you live or travel in a small space, it can be hard to find a place to watch a movie, listen to your favourite podcast, or listen to music.
Headphones let RVers watch entertaining or educational videos or podcasts without bothering others in the RV (and vice versa).
Bluetooth headphones are especially useful because you don't have to worry about cords when you move around the RV, go outside, or do anything else you need to do.
---
These headphones are great if you're an audiophile, need some peace and quiet when working in a noisy cafe, or are flying with a gaggle of screaming infants.
Although expensive, these headphones are well worth it because of their exceptional noise isolation, superb sound quality, long playback time (up to 30 hours), and built-in microphone for taking calls.
Presently, you can purchase one for $348.
These Ray-Bans would be perfect for the man in your life who want to look like a movie star on his next trip.
Lenses may be found in 47mm, 50mm, and 53mm diameters, while the frames can be purchased in gold, black, or silver.
If you want your sunglasses to last the whole trip, make sure they have 100 percent UV protection and a hard case.
At the time of publication, the price was $163.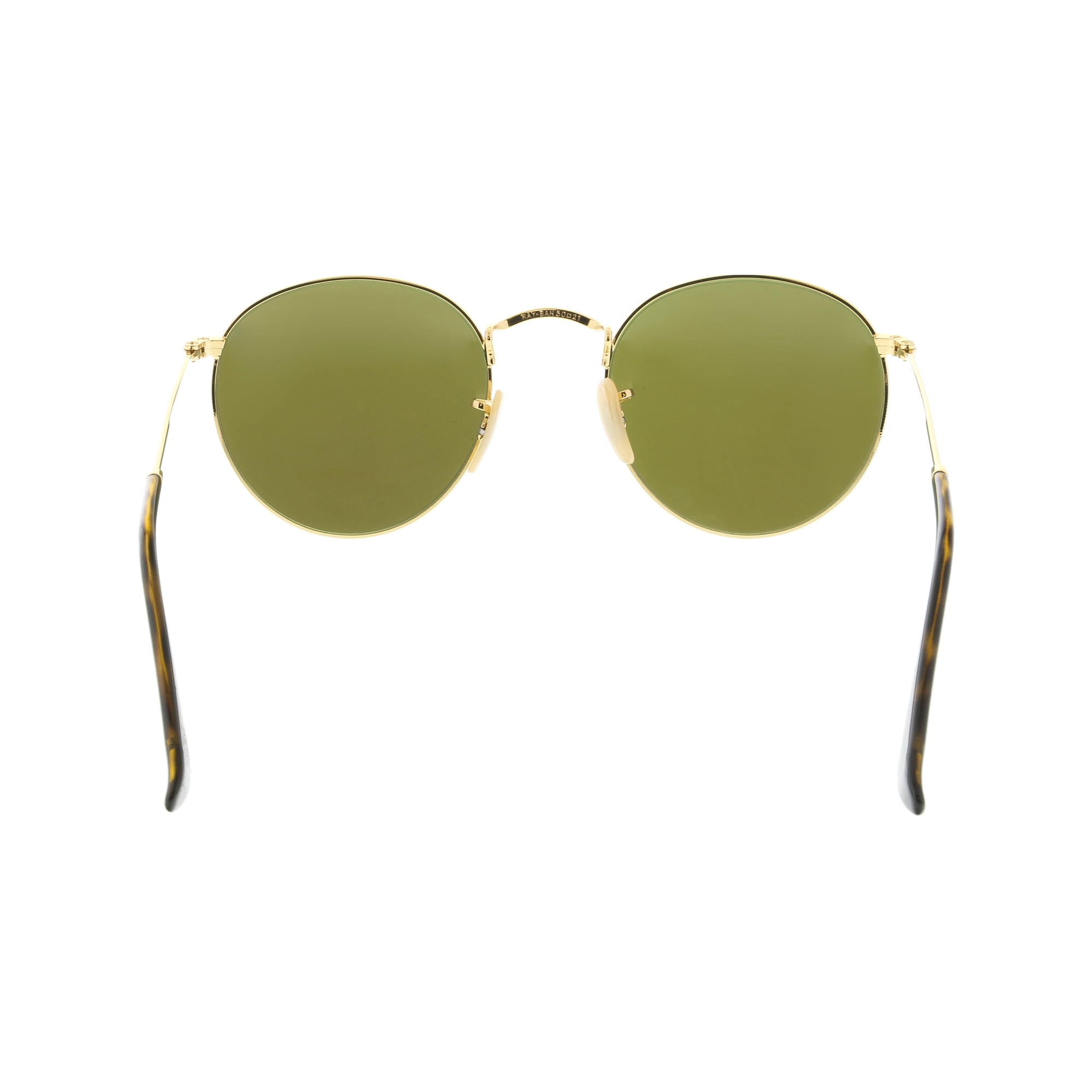 ---
His cosmetics are kept in order thanks to the compartments and a pocket on the front of this dopp kit, which are designed to hold a variety of items ranging from a razor to a toothbrush. When you open it up, you will be able to view nearly everything that you placed inside.
Additionally, it is quite large without being enormous and is constructed with high-quality canvas that is resistant to water. However, the most attractive feature has got to be the cost.
At the time of publication, the price was $16.
---
These days, everyone stuffs more cords into their duffel bags than they do undergarments. Using this travel case with an integrated electronics organiser, you can help your guy keep his iPhone charger and his computer cables organised and in one place.
The length of his battery life will be grateful to you.

---
Best Rving Gifts for him that loves Travel Photography
Best for Travel Photography
Panasonic LUMIX FZ80 4K Digital Camera
The Panasonic LUMIX FZ80 is a bridge camera that falls in the more affordable price range. Because it has a zoom lens with an equivalent focal length of 20–1,200 mm it is an excellent choice for casual photographers who want to take photographs of a respectable quality using the versatile focal range of a superzoom lens.
Despite having a plasticky build quality, it offers a lot of value for its price and is more portable than a lot of higher-end bridge cameras. It also offers a lot of value for its price.
We earn a commission if you make a purchase, at no additional cost to you.
01/05/2023 04:30 pm GMT
---

He requires a versatile travel backpack that can accompany him on all of his journeys. The Nomatic Backpack is a sleek and minimalist bag that was designed specifically for day-to-day use.
This expandable and waterproof travel backpack for men has a capacity of up to 24 litres, which allows him to carry all of his essentials for his trip. Because it has zippers around the entire perimeter, it can be opened completely.
Additionally, it provides RFID-blocking safe storage as well as hidden pockets so that you can store items there that you want to keep safe while you are away from home.
---
The Philips Sonicare DiamondClean helps you learn better brushing habits while keeping up with your busy, on-the-go lifestyle.
It works in a manner that is comparable to an app that provides life coaching or to virtual yoga.
This rechargeable electric power toothbrush is compatible with the cutting-edge Sonicare app, which provides customised instruction to help you improve not only the quality of your brushing technique but also your oral health as a whole.
The Philips Sonicare DiamondClean kit comes with a rechargeable handle that features three different levels of brushing intensity, in addition to providing you with three distinct brush heads.
There are a variety of distinct cleaning options available, such as whitening, deep cleaning, and gum health settings, which can be selected using each of these various brush heads.
A charger cup that also functions as a water cup for rinsing is included in the package as well.
You won't have any trouble maintaining your regular dental hygiene routine wherever you go thanks to the fact that all of these toothbrush parts can be safely stored in the travel case that comes with the set.
---
Best Gifts for RV Owners – FAQs
What are some good gifts for RVers?
A: There are many great gifts for RVers, like RV kitchen accessories, camping gear, outdoor chairs, and portable grills. Decor and accessories with an RV theme, like personalised welcome mats or decals, cosy blankets and pillows, and personalised camping signs, are some other ideas.
Q: Are there any gifts that people who live in their RVs full-time might like?
A: Full-time RVers might like gifts that help them save space or make travelling easier, like kitchenware that folds up, portable solar panels, or GPS devices made for RVs. You could also give RV camping club memberships or gift cards to stores that sell RV gear.
What are some inexpensive gifts for RVers?
A: There are many inexpensive gifts for RVers, like travel-sized toiletries, RV-themed coffee mugs or t-shirts, or books and magazines about camping. You could also make a gift yourself, like a personalised photo album or scrapbook of your RV trips together.
Where can I buy things for RVing?
A: Many RV supply stores, camping stores, and online stores like Amazon and Camping World sell gifts for RVers. You can also look for unique, hand-made gifts at RV-themed gift shops or craft fairs.
Q: Is it okay to give gifts related to RVing to someone who doesn't own an RV?
A: Absolutely! Many gifts for RVing, like outdoor chairs or portable grills, can also be used for camping or tailgating. Decor or accessories with an RV theme can be fun for anyone who loves the outdoors or travelling.
Manny Acharya is a blogger, influencer, and co-founder of PepLifestyle and Artmellows. Manny loves being a lifestyle & Digital Art blogger. 
---