This post contains affiliate links, which means we'll receive a commission if you purchase through our links, at no extra cost to you. Read the Disclosure here. 
Best Modular Sectionals
If you are planning how to arrange the furniture in your living room, family room, or media room, you should think carefully about getting a modular sectional sofa.
They are able to change in response to your evolving requirements, provide significantly more functionality possibilities than a conventional sofa, and transform into the cosiest haven imaginable.
💺🛋This post forms a part of my Home Furniture Buying guide💡Home Furniture: The Ultimate Furniture Buying guide for All rooms. and Lifestyle Furniture Guide. For more Home decor & Furniture Blogs.
There are a lot of options and styles when it comes to modular sofas, which can make it hard to choose one.
It is essential that it complement your aesthetic, that it is robust enough for your family, that it is affordable, and that it, above all else, it be comfy.
In this article, I'll give you a ranking and review of the best modular sectionals for your home, taking into account your budget and the look of your space.
Discover the perfect modular sectional for your living space! 🪑🎁🏡 Browse our curated collection of the best modular sectionals, offering versatility and style.
From customizable configurations to comfortable seating options, find the ideal modular sectional that fits your needs and enhances your home decor.
Create the perfect seating arrangement for relaxation and entertaining! 🌟✨🛋️
So let's hop in.
What are the Best Modular Sectionals that are Complete Stylish
9 Best Modular Sectionals that are Complete Cozy and Stylish
---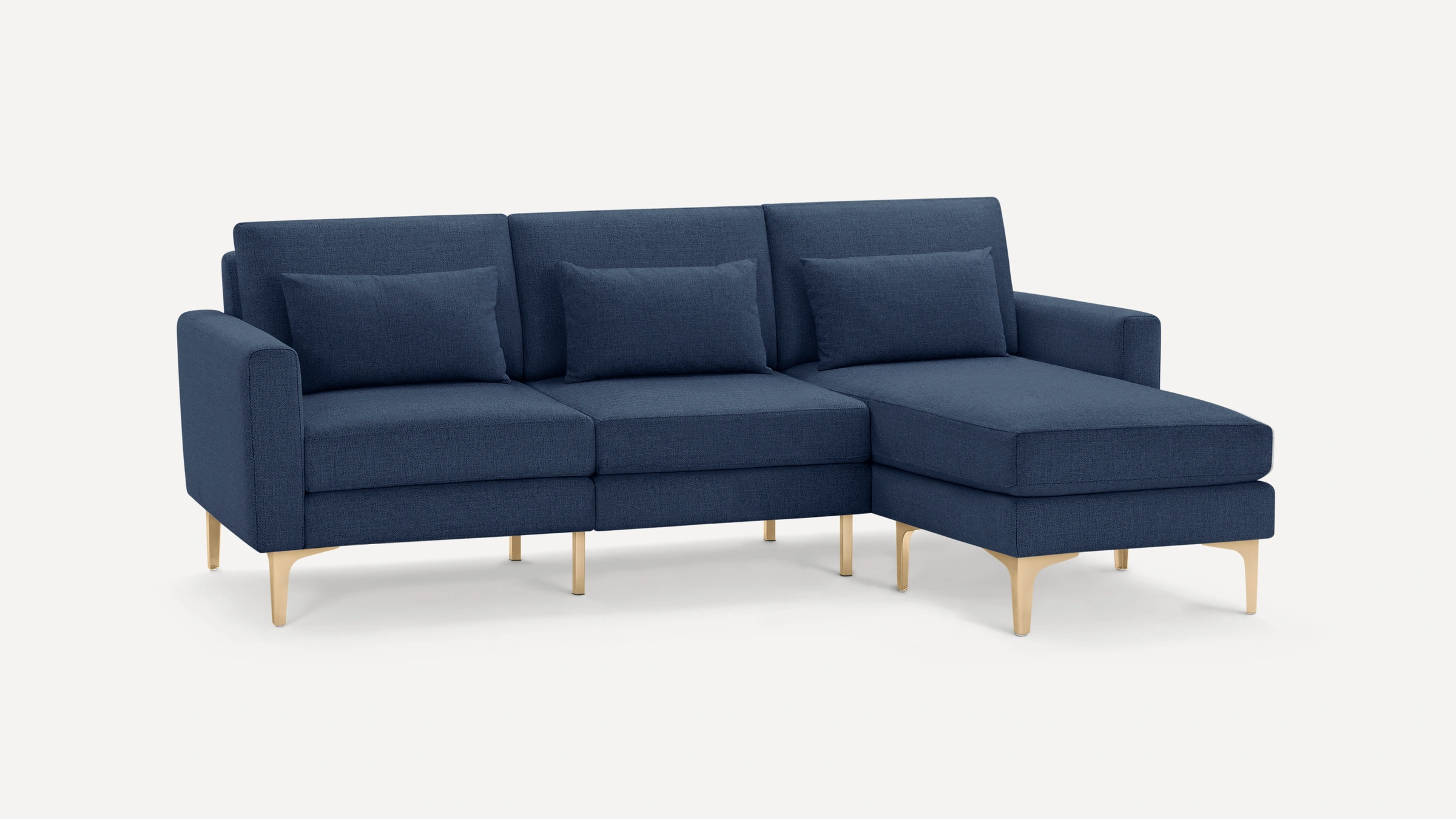 Block Nomad Sofa Sectional
Create your ideal sectional sofa with five fabric colours, six-leg finishes, and three armrest heights.
You can even swap the reversible back cushions: one side is tufted for a classic look, the other smooth and contemporary.
---
Mitzi Modular Sectional Sofa
Update your living space with this modular sectional, complete with plush loose cushions and a chaise.
It's what lounging dreams are made of.
---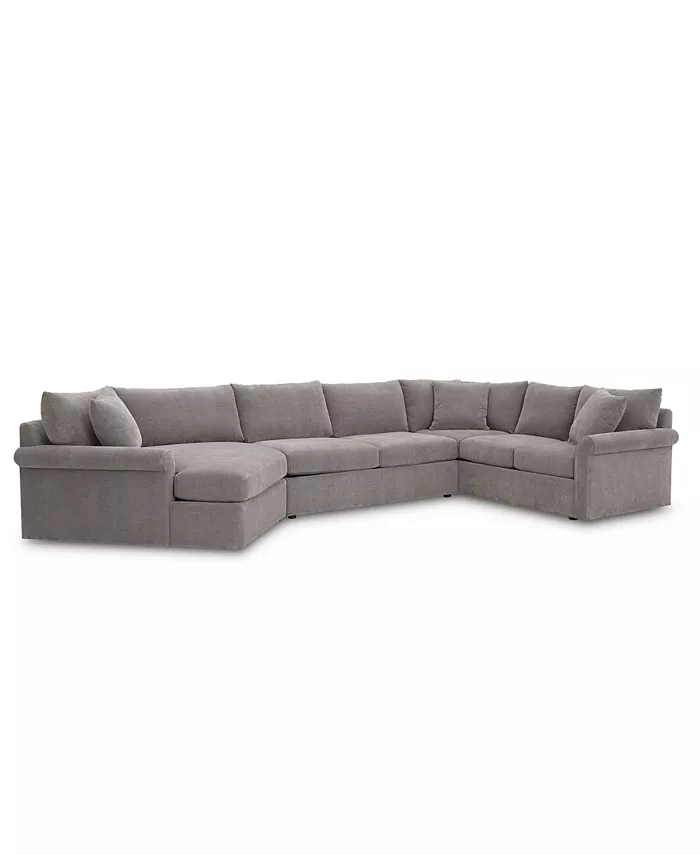 This three-piece fabric sectional sofa encourages you to relax in exquisite luxury as it is upholstered in chenille that is both rich and tactile, and it is backed by substantial foam.
The rolled arms give away the style that is influenced by Lawson and create a minimalist aesthetic that can be pleasing in any contemporary or classic context due to its everlasting charm.
---
Style and convenience have been brought to an entirely new level with the Bardarson sectional, which is both a visual treat and a pleasure for the senses.
This opulent sectional's ultra-contemporary appeal is due in large part to its design characteristics, which include low track arms and low/wide feet.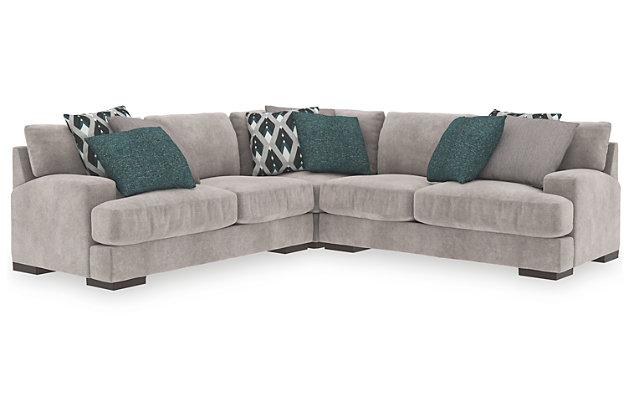 Stylish and cosy, the Mckenny 2-Piece Vegan Leather Sectional from Wayfair is a great addition to any living space.
The vegan leather material has a smooth appearance that will go with any contemporary design and is comfortable to the touch.
The sectional has a hardwood frame and robust foam cushions, making it well-built and durable. To accommodate various room layouts, the chaise can be placed on either side of the sectional. Simple and simple to put together, it requires only two persons.
Overall, the Mckenny 2 – Piece Vegan Leather Sectional offers a stylish and cosy sitting solution for your house at an excellent value.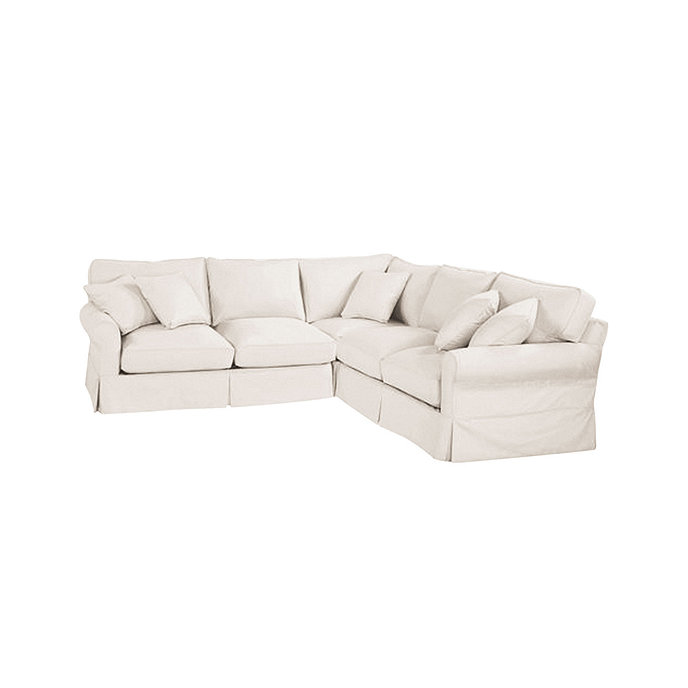 The world-class, curl-up-for-the-weekend comfort of our 3-Piece Baldwin Sectional, combined with the easy upkeep of a slipcover, makes this piece of furniture a favourite in the family room.
The fitted rolling arms and a kick pleat skirt contribute to its classic good looks, while the generous, deep-cushioned design contributes to an unsurpassed sink-in level of comfort.
In order to produce seating that is adaptable to any space, two love seats and a corner piece are connected together.
We adore the organic, nostalgic form, which was influenced by the modular "conversation sets" of the 1970s. The fixed flowing seat and back eliminate the mess of unsecured cushions, and the mid-century orb pillows, in our opinion, provide a new perspective.
Swoosh is the perfect design element to incorporate into modern environments due to its small size, graphic simplicity, and visual lightness.
Swoosh Modular 119″ Ouray 2-pc Sofa– Kardiel Mid century Furniture
---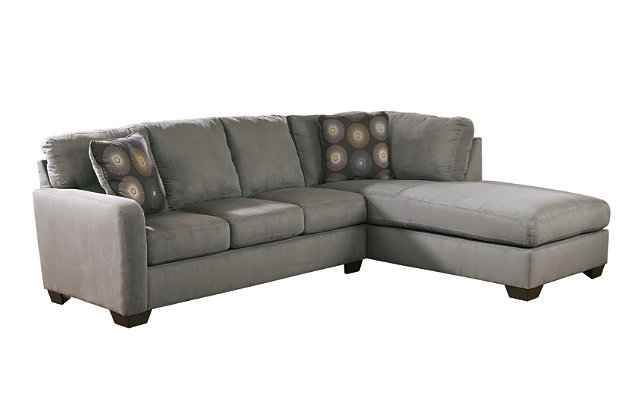 The Zella sectional perfectly combines your enjoyment of relaxing comfort and your admiration for simple, modern style.
While the chaise adds neat dimension and a cool area to lounge, the back cushions are structural yet comfortable.
---
Style that is uncluttered and up-to-date is really simple to adore. The Ashlor sectional in slate grey features a couch sleeper, making this task a great deal simpler than it was before.
The luxurious upholstery, which has the appearance of woollen and was inspired by fitted menswear, is made of NuvellaTM, a high-performance fabric.
Nuvella is so wonderful that it is even used on outdoor furniture since it is resistant to fading, resistant to stains, and easy to clean. Relax.
Because of its indulgently plush texture, it is also a lovely and pleasant addition to the interior living rooms of a home.
The full pull-out mattress, which is made of high-quality memory foam, provides comfortable accommodation for overnight guests.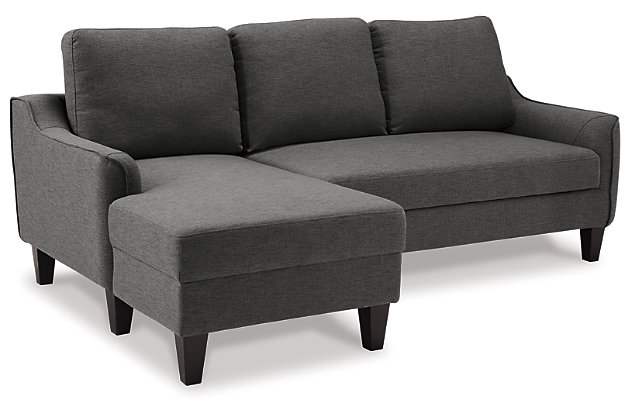 The Jarreau Sofa Chaise Sleeper makes it simpler than ever to live in a small area. The plush cushions and extra-large pillow backs will make for cosy seating.
This sleeper makes a stylish first impression with its elegant arms and accommodating apartment size.
It transforms quickly into a sleeper using the supplied pullout cushion. great for providing overnight accommodations for visitors.
---
Wrapping Up Note
These modular sectionals are the best solutions now available on the market due to the incredible elegance and practicality that they offer.
The most important question, however, is which sectional sofa would be most suitable for your living room. In order to determine this, you will need to take into account a few different things. First things first, determine how much money you have available, and then look at the various options available.
In addition to this, you should think about your lifestyle and how it shifts through time. Do you envision yourself still utilising this piece of furniture in the next ten years?
If this is the case, it may be wise to splurge on a sofa of greater quality. If you aren't certain, then perhaps you should go with the piece that has the most flexibility.
If you're looking for my most highly recommended option, then you should go with Joybird. They have an excellent return policy and a warranty, so you can rest assured that purchasing a new sofa from them will be money well spent.
Because there are so many fantastic modular sofa alternatives, you are free to focus on the more enjoyable aspects of the space, such as the wall art and the movie that you will watch on movie night.
I am appreciative of your reading! If you found this tutorial to be helpful, you might also be interested in my ideas for patio flooring.
Read our Articles on Trendy Home Decor for every Budget
About the Author:
Olaga Hodson– is an Interior Design , House staging & Home Decor Expert based in Perth, Australia. . Along with her Expertise in Home decor, She is a Blogger, Content Creator and Editor @Peplifestyle.