11 best convertible cars for road trips in 2023
This post contains affiliate links, which means we'll receive a commission if you purchase through our links, at no extra cost to you. Read the Disclosure here.
We recently got an AUDI A5 Convertible. we are excited to drive top-down as the summers are awesome in Australia.
There aren't many things that can compare to the thrill of driving a convertible. When you have the top down, some good music playing, and a long stretch of the open road in front of you, driving a convertible gives you a sense of freedom and excitement that is difficult to replicate in any other vehicle.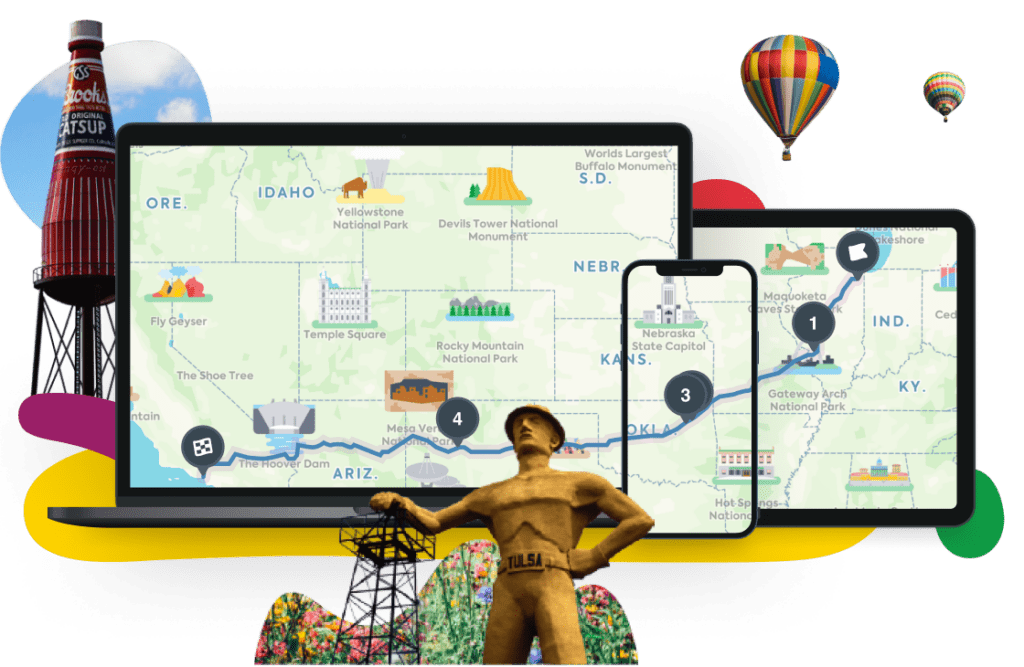 If the idea of driving without a roof appeals to you, we have compiled information on seven exceptional convertibles that are currently available for purchase.
Our "best of" list features convertibles that range from the majestic and magnificent to the quaint and quirky, and it includes a model that almost any driver could feel comfortable behind the wheel of.
Best Used Convertible cars in the Market in 2023
BMW 220 series
AUDI A5
Mini COOPER Convertible
FORD Mustang
Mazda MX-5 Miata
Chevy Camaro
Porsche Boxster (986)
Alfa Romeo Spider
BMW Z3 & Z4
Nissan 370Z
Chrysler Crossfire Roadster
BMW 220 series
The BMW 220i is a small convertible that is perfect for motorists who are looking for a second vehicle to use on the weekends. It is able to cram a significant amount of driver excitement into its relatively diminutive frame.
The understated exterior styling ensures that it will appeal to a wide audience.
A variety of light alloy wheel options are also available, in addition to LED headlights and rear lights, as features of this vehicle.
The 220i is powered by a gasoline-fueled turbocharged 2.0-liter inline-four cylinder engine that produces 135 kW and 300 Nm. This is combined with a dual-clutch transmission that has seven different gear ratios.
The owners have access to a wide variety of interior customization options, such as leather upholstery and a selection of different colours for the dashboard.
Our Road Trip-related Top posts:
The infotainment presentation is praised highly by the reviewers. This 10.25-inch touchscreen utilises BMW's newest operating system and features an intuitive user interface.
Additional features include a climate control system with two separate zones and ambient lighting.
BMW gives owners the ability to personalise their 220i by selecting from a variety of packages.
The Comfort package and the Technology package are both available to motorists as add-ons for an additional fee.
These packages come with a variety of features, including a heated steering wheel and lumbar back support, electric front seats, storage for a wireless charger, parking assistance, and proximity unlocking.
Skip crowded waiting rooms for servicing & Repairs
YourMechanic.com, know that car repairs and maintenance can be a hassle.
That's why they offer a convenient and reliable solution – mobile mechanics who come directly to you.
The 200i has a fuel efficiency of approximately 6.3 litres per 100 kilometres, making it an affordable vehicle to operate.
The ANCAP safety rating for the vehicle is a perfect five stars, and it comes equipped with a wide variety of driverless capabilities.
The base model of the convertible BMW 220i costs between $52,900 and $59,000, depending on the number of kilometers driven.
AVOID MAKING COSTLY MISTAKES WHILE BUYING USED LUXURY
CARS
TAKE A LOOK AT OUR GUIDE TO BUYING & OWNING YOUR VERY FIRST LUXURY CAR!
Pro -Tip for Convertible Owners:
You can drive your soft-top or convertible through a car wash if the owner's manual specifies that it's safe to do so.
Ensure that the cleaning method you employ is suitable for your vehicle
If in doubt, wash your convertible or soft-top at home by hand with gentle cleaning agents.
AUDI A5 Convertible
Audi A5 Convertible
The A5 cabriolet is a beautiful example of restraint; despite its power, it maintains an air of sophistication and refinement.
The A5 was developed to take on cars like the BMW 430i and the Mercedes-Benz C300. It has a timeless appearance from the outside. It has all the modern conveniences seen in high-end automobiles.
The inside has seats upholstered in leather, making for a very relaxing ride. Paddle shifters allow drivers to change gears more quickly. Because of the careful design, the driver may relax in the plush interior.
There is a 2-litre turbocharged 4-cylinder gasoline engine (183 kilowatts and 370 Newton-meters of torque) paired with a 7-speed S Tronic automatic transmission. It uses mild hybrid technology to keep fuel economy at an acceptable 7.4 litres per hundred kilometres driven.
Owners have the option of purchasing add-ons to the standard features. The A5 has a variety of active and passive safety features, earning it a perfect score of 5 stars from the Australasian New Car Assessment Program.
Both the driving experience and the luxurious cabin are highly praised by critics.
There are a lot of really fundamental functions that need to be bought as add-ons, and that has dampened their enthusiasm. Lumbar support and power front seats are among these features.
5 Best Used Convertibles Under $10,000
2014 Mini Cooper Convertible
2007 BMW Z4
2011 Infiniti G37 Convertible
2008 Nissan 350Z Convertible
2014 Volkswagen Beetle Convertible
2008 Mazda MX-5 Miata
2009 Ford Mustang Convertible
2008 Toyota Solara Convertible( Source)
Mini COOPER Convertible
Having the wind in your hair is a great way to enhance your Mini driving experience. Convertibles are almost as agile as coupes, and their used prices are comparable.
A MINI convertible is a lovely, laid-back, retro-looking car that inspires a sense of easy and breezy pleasure for its driver and passengers.
The elegant inside of the MINI compensates for the vehicle's small and compact body size, which limits the amount of cargo capacity it can hold.
You'll be able to enjoy your ride without sacrificing the environment thanks to the convertible's respectable fuel economy.
FORD Mustang
The rumble of the Mustang's 5l V8 engine (339kw/556Nm) is pleasant background noise on long drives.
The Mustang was built for one purpose: to turn heads. There is a stunning colour pallet available to homeowners.
The traditional long bonnet roadster design is complemented by a black mesh grille and slit-eyed LED headlights.
The open road is where this vehicle truly shines, as opposed to congested city streets. A classic look is brought up to the current with a cutting-edge infotainment system and other cutting-edge amenities.
The Mustang might not be the best choice if you value security and/or economy in your vehicle. With an ANCAP rating of 3 stars, this vehicle uses an average of 13.9 litres of gas per 100 kilometres driven.
The Mustang convertible provides a driving experience that rivals the best for serious muscle car enthusiasts.
From $50,490 in 2022.
Chevy Camaro
Another well-known American manufacturer of its pony cars is Chevrolet, which is based in the United States.
When all is taken into consideration, it becomes clear that the Chevrolet Camaro is a top pick among the best luxury convertibles. If you aren't set on the Ford Mustang, the Camaro is also an affordable convertible alternative that you may consider; therefore, if you want to keep your expenditures reasonable, you should check into this brand.
The Camaro is available in either a coupe or a convertible body style, and newer vehicles come equipped with an infotainment system that is simple to operate. Additionally, the body colour and interior seats can be customised.
The Camaro comes standard with a four-cylinder engine even in its most basic trim level. The car's refined and easy-to-handle manner on the road makes it a classier option to traditional open-top convertibles.
Back-up cameras and parking sensors are two additional features that have been standard on more recent models.
Additionally, synchronisation with Android Audio and Apple CarPlay is possible. All in all, it's a terrific convertible sports vehicle.
MX-5 Mazda
Since its debut in 1989, the MX-5 has been honoured with close to two hundred honours. It's consistently popular because it provides a winning formula: superior functionality at an affordable price. Nonetheless, with a base price of $37,700 in 2022, it's not quite the steal it once was.
Toyota modelled the MX-5 after a popular roadster from the 1960s for this model. The car's attractiveness stems from its front-mounted engine, lightweight body, well-balanced chassis, and rear-wheel drive.
The 2022 model's 4-cylinder, 2l engine benefits from natural aspiration (135kW, 2095Nm). Together, this unit and the six-speed manual or automatic transmission make for a formidable combination.
While those aren't the most impressive figures, the vehicle's low weight ensures that it has more than enough power to get where it needs to go.
If you enjoy driving, the MX-5 is a fantastic choice because of its agile handling and intuitive controls.
You can opt for either a fabric top or a hard, foldable top that can be lowered or raised as needed.
FAQs Convertibles
The majority of convertibles are easy to clean in the car.
Quality checks are performed on each vehicle to verify that it is watertight.
When travelling up and down at speeds of up to 31 miles per hour, the top structure is extremely stiff, making it impossible to damage with a vehicle wash brush.
A Mercedes-Benz spokesperson also verified that all of the company's convertibles are safe to drive through a vehicle washing facility.
How can you get a convertible through a vehicle wash without damaging it?
Because they are concerned that the brushes would harm the top or the plastic glass on their convertible, many convertible owners avoid driving through automatic car wash lanes.
This is a common misconception that is false!
Wrapping up Note:
Invest in a Top-Notch Convertible Automobile for the Year 2022-23You can see from this list that even if a convertible has never seemed like the most cost-effective car option to you, there are still possibilities available, particularly in older models.
You can find these possibilities with industry-leading service contracts that provide you with a reasonable price and do not put any pressure on you to make a purchase at Shift.
In addition, you receive the exceptional value of a used automobile along with the protection that comes with a new car from bumper to bumper.
My Fave Products for car wash
I am so happy that you like this post so far!
I am confident that you will also enjoy my product recommendations, which will significantly enhance your detailed experience. Check out my favourite stuff here:
Wash Mitt:Chemical Guys Car wash Mitt : Click Here
Car Shampoo: Chemical Guys Hybrid V7 Shine Car Soap Click here
Pressure Washer: Karcher K 5 Premium Full Control: Click here
Car Wax: Soft99 Fusso Car wax: Click here
Quick Detailer: Chemical Guys QUICK Detailer: Click here
---
Here Are All My Fave Car Detailing Products:
Detailing a vehicle properly involves a variety of products. Because the market for auto detailing goods is so vast and there are so many different products available, it may be quite difficult and confusing to locate truly high-quality products online.
I want to ensure that you, the reader, have access to excellent car detailing products, therefore I've decided to list my favourites below. I am confident you and your vehicle will enjoy them!
Microfiber Wash Mitts: Every person who is serious about keeping their vehicle clean should have at least one microfiber wash mitt in their Go-To Tool. It is physically impossible to clean a car without the correct wash mitt. These are some of my personal favourites:
Car Shampoo: Only shampoo specifically formulated for use in washing cars, such as car shampoo, should be used. To protect your vehicle's finish from scratches, you should obtain a shampoo of a good grade. Check out the following for some of my top picks, and invest in a quality auto shampoo!
Pressure Washers: There is no alternative to a high-quality pressure washer if you are serious about car maintenance and cleaning your vehicles properly. I am aware that they are costly, but believe me when I say that a high-quality pressure washer is a game-changer. Browse my recommendations listed below!
Paint Protection: Paint protection is an integral part of every car detailing process. Due of its significance, there are several products and numerous application cases. Below is a list of my prefered paint protection products.
About the Author:
Toby Salvanos is a true travel enthusiast, traveller, and Road Trip Guide contributor. Toby is a luxury car salesman and a passionate blogger r at @PEP Travel & Road Trip
References: