This post contains affiliate links, which means we'll receive a commission if you purchase through our links, at no extra cost to you. Read the disclosure here.
Best Cane Furniture Pieces
In case you've been living under a rock, cane furniture has just undergone a transformation into a more contemporary style and is making a comeback in our homes.
The woven fibres produce an airy, contemporary mood that feels totally new and interesting when paired with stained wood, geometric shapes, and antique brass hardware. This combination creates a warm and inviting atmosphere.
💺🛋This post forms a part of my Home Furniture Buying guide💡Home Furniture: The Ultimate Furniture Buying guide for All rooms. and Lifestyle Furniture Guide. For more Home decor & Furniture Blogs.
But what exactly does the term "cane" refer to? The easiest way to put it is to say that it is the bark of the rattan plant. It has been a popular choice for furniture for decades because of its durability, malleability, and lower weight, and it has never truly gone out of style.
There are a plethora of methods to incorporate cane into your home decor, from braided bar carts to dining seats, for example.
Embrace timeless elegance with the best cane furniture! 🪑🎁 Discover our curated collection of beautifully crafted cane chairs, tables, and decor pieces that bring a touch of natural beauty to your space. Whether you prefer classic designs or contemporary styles, find the perfect cane furniture to elevate your home decor. 🌟🌿🏡
The finest cane furniture pieces for your home are presented here.
What is the Best Cane Furniture to look for?
9 Best Cane Furniture Pieces That Will Turn Your Home Into cool bay
---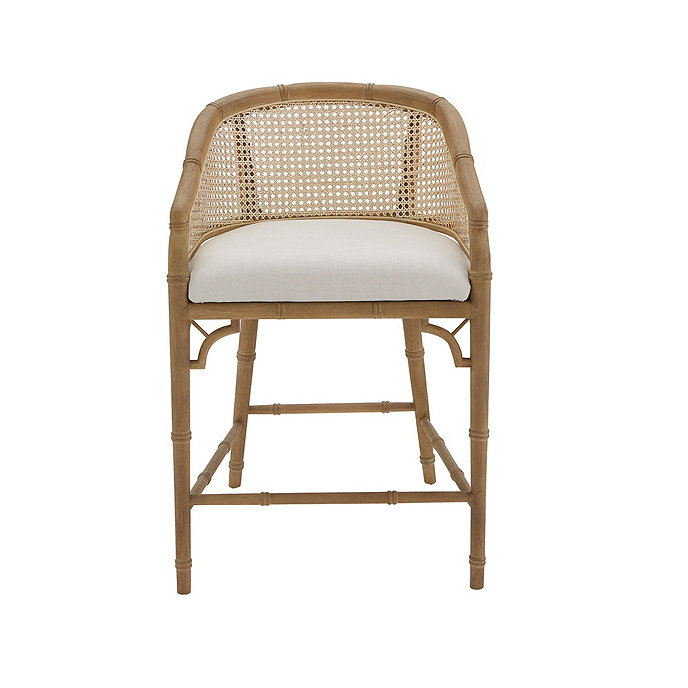 A refined take on the traditional Chinese Chippendale style that incorporates coziness.
This Anna Cane Back Counter Stool is handcrafted with an open, handwoven cane barrel back and bamboo-inspired details.
This stool looks equally as good when pulled up behind a kitchen island or counter as it does when viewed from behind.
---
The exquisitely modest Hem Lounge Chair will help you reinvent your aesthetic.
This chair, which is a piece of our finely constructed Cane Collection, exudes subtle elegance.
For a sophisticated living area, combined with other cane furniture.
---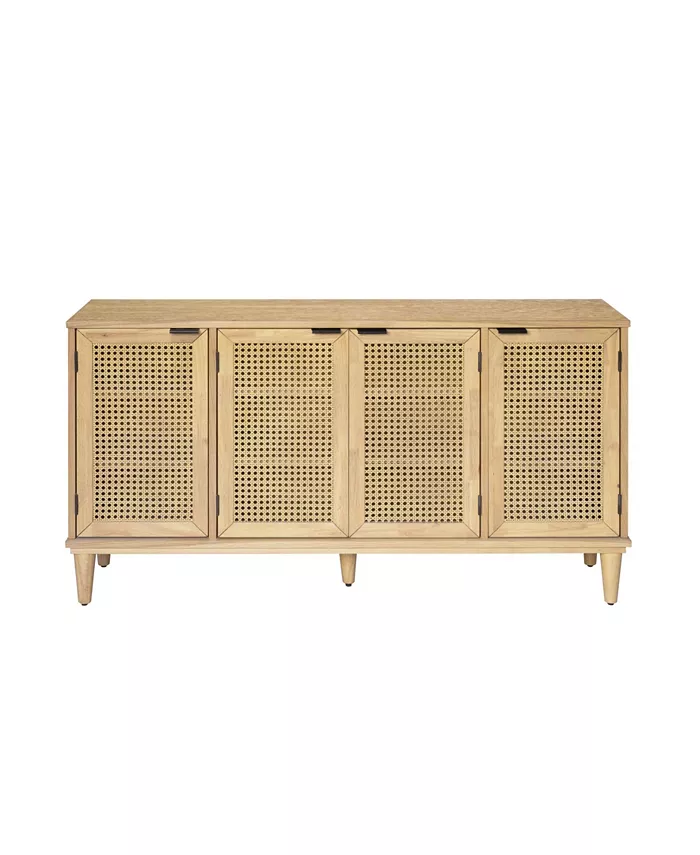 This 4-door console has a revitalising style for your home thanks to its bohemian update on the mid-century charm it exudes.
The cane doors open to reveal flexible storage that is ideal for storing items such as blankets, games, and DVDs.
The ideal spot to set up your television and greet visitors as they enter your home.
---
The cane wardrobe will complement your existing cane collection.
This small accent item, which is versatile, brings subtle elegance to any space.
Lindsay Square Ottoman
Try this ottoman for a smart, modest living room addition.
The square beechwood and cane footrest with linen cushion can also be used as extra sitting.
Add a tray to make it a side table for more versatility. Its simple colour palette and multifunctional design allow it to be used in any room.
---
Cane furniture may not immediately think about lighting. Industry West's Cane Floor Lamp is cool.
This stylish lamp will illuminate a gloomy corner or your favourite reading spot. It has a power adaptor and a European plug.
---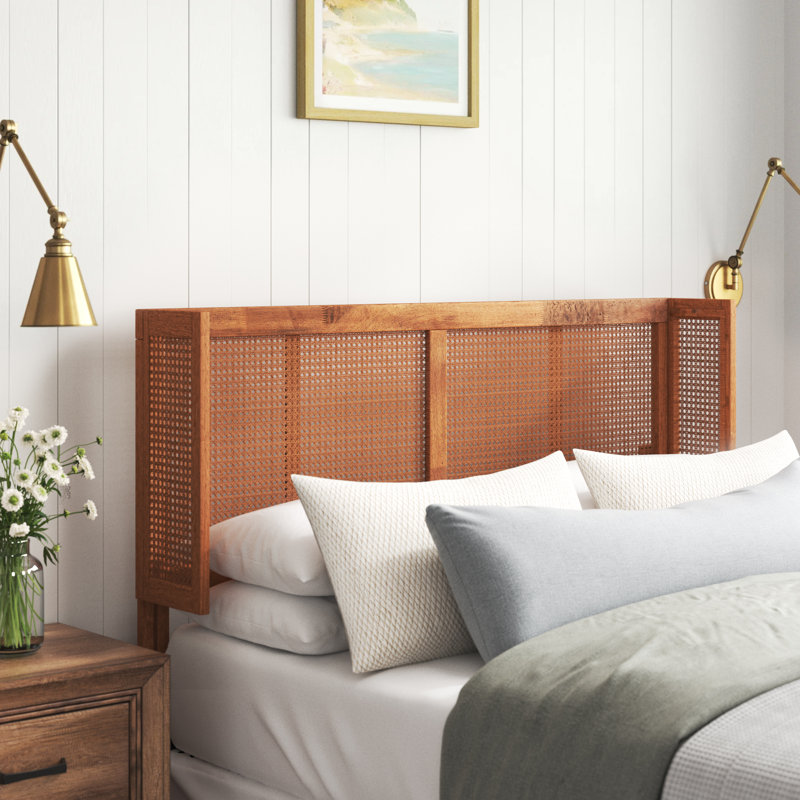 This breezy, clean-lined headboard anchors your bedroom in a simple bohemian design.
It's made from solid and engineered wood and has two cane panels and shelter sides for an easy look
---
Side tables are more than simply a place to set a lamp or toss your mail; they are stylish and useful pieces of furniture.
Put it to use as a decorative feature in your home's living room, library, bedroom, waiting areas, or corridors. Put this table in one of the corners of your foyer or bedroom.
---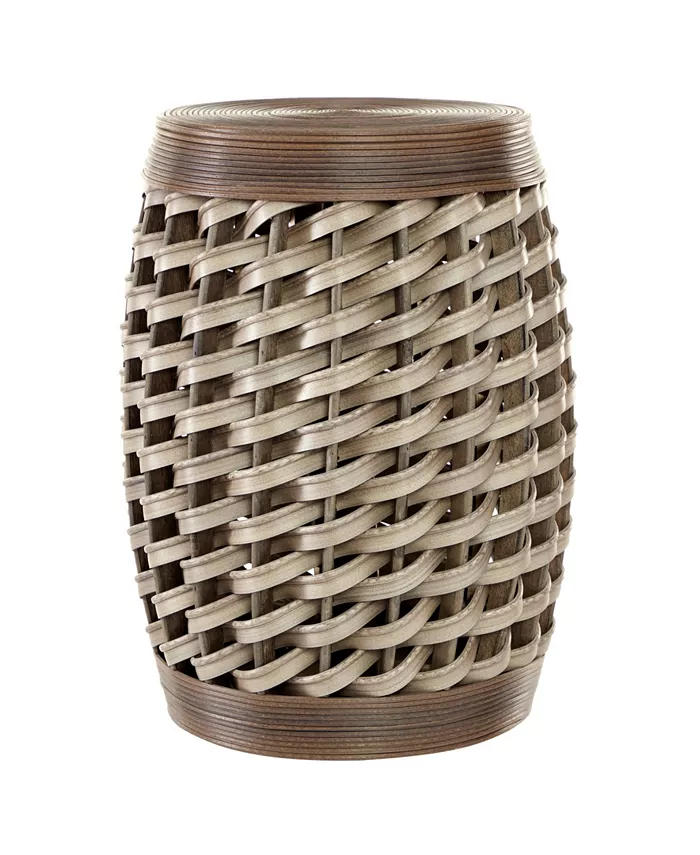 Cane furniture aficionados must acquire Industry West's gorgeous Cane Nightstand.
A curved woven panel lightens the midcentury silhouette.
This nightstand's two open shelves display your books, knitting yarn, and alarm clock. Add a succulent for a vivid pop.
This breezy, clean-lined headboard anchors your bedroom in a simple bohemian design.
It's made from solid and engineered wood and has two cane panels and shelter sides for an easy look
---
Villandry Bed
Dream bed! This fairy tale-worthy French bed has a mahogany frame and cane panels.
White is beautiful and ethereal, while black with natural cane is trendy and fresh.
After assembly, you may relax with this headboard, footboard, side rails, and mattress support slats set.
For a simpler, charming aesthetic, buy the Villandry Headboard alone.
---
2023—get a trendy and comfortable dining chair. This Modern chair set has a cushioned seat and is made of wood and natural cane.
Since they're compact and can fit anyplace, you can use these chairs as extra seating in your living room or bedroom if you don't need new dining chairs. Dislike black accents? This set comes in white, walnut, and natural.
---
Anmytek Rattan Cabinet
Elegant & Unique Design: The sideboard caibnet comes with two natural hand made rattan doors and four gold metal legs.
The combination of gold and black matches any color scheme, adding a unique modern and Bohemian style to your home decoration.
We earn a commission if you make a purchase, at no additional cost to you.
The beautiful Bahamas Dresser is a great piece of furniture to add to your home's design because it has a double cabinet with two drawers, a wooden shelf, and two doors.
---
Read our Articles on Trendy Home Decor for every Budget
About the Author: Ell Rae
Reviewed by: Ell Rae, an interior designer and Dorm decor expert based in South Melbourne, Australia. She is a Content Creator & Blogger with the Peplifestyle team.