Since it was started in 1997, Ashley Furniture has been one of the most trusted names in the industry when it comes to finding cheap, high-quality furniture.
People who are looking for a retailer with a varied selection will find that this brand, which carries a large variety of furniture and is well-liked for its eclectic mix of modern, classic, and contemporary pieces, is an excellent place to shop. The brand also carries a lot of other home decor items.
This is especially the case with regard to the sofas that it offers. When you think of a sofa from Ashley Furniture, you probably think of comfort and style. However, because there are so many sofas to select from, it can be daunting to filter through the many distinct types that are offered by Ashley Furniture.
We have compiled a list of the top 10 couches available from Ashley Furniture below. These sofas span a range of price points and feature a variety of traditional and contemporary designs. I
n addition, prior to making such a significant acquisition, you should make it a point to thoroughly familiarise yourself with our comprehensive advice on how to shop for a sofa.
This post contains affiliate links, which means we'll receive a commission if you purchase through our links, at no extra cost to you. Read the disclosure here.
If you are decorating a new home or purchasing furniture for the first time and are unsure of what to choose, Ashley Furniture is the best place for you to shop.
I really like that complete furniture collections for various rooms, such as living room sets, dining room sets, bedroom sets, and more, can typically be purchased for less than $2,000 each.
Another aspect of Ashley Furniture that I really appreciate is the fact that they will match competitors' prices.
In essence, Ashley Furniture will match the prices of comparable online merchants, such as Amazon.com, Wayfair.com, Overstock.com, Macy's.com, Hayneedle.com, or Walmart.com, on products that are identical to those sold by Ashley Furniture. Even after you've made a purchase from them, you have up to 30 days to request a price adjustment from Ashley Furniture.
11 Best Ashley Furniture Sofas that will turn your home into a fancy paradise.
---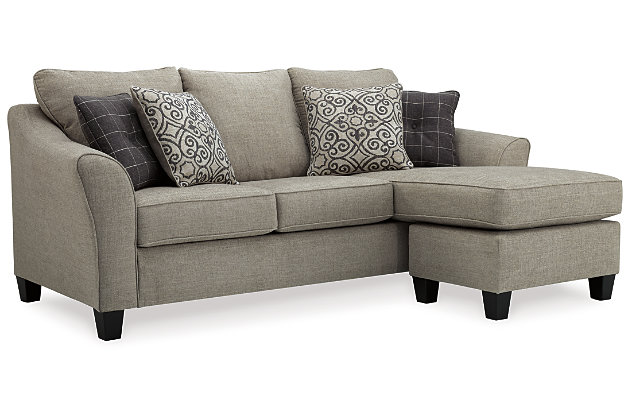 Look no further than the Kestrel couch chaise sleeper if you're searching for a piece of furniture that combines aesthetic appeal with practicality.
This distinctly contemporary couch chaise sleeper features clean lines and flared arms, and it comes with a queen pull-out mattress that is created of excellent memory foam.
The sofa was designed for aesthetics, and it was crafted for comfort. It's the latest trend in neutrals, and it comes upholstered in an easy-breezy driftwood-tone fabric.
---
Style that is uncluttered and up-to-date is really simple to adore. The Ashlor sectional in slate grey features a couch sleeper, making this task a great deal simpler than it was before.
The luxurious upholstery, which has the appearance of woollen and was inspired by fitted menswear, is comprised of a high-performance fabric called NuvellaTM. Nuvella is so wonderful that it is even used on outdoor furniture since it is resistant to fading, resistant to stains, and easy to clean. Relax.
Because of its indulgently plush texture, it is also a lovely and pleasant addition to the interior living rooms of a home. The full pull-out mattress, which is made of high-quality memory foam, provides comfortable accommodation for overnight guests.
---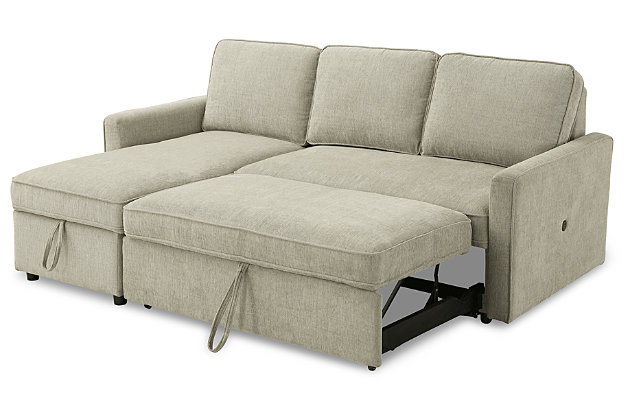 The Kerle sectional with pop up bed is an indispensable piece of furniture for cramped quarters and hosts who like to entertain the most guests.
This piece is designed to serve multiple purposes and is upholstered in a light grey fabric that is suitable for both contemporary and transitional settings. Its fold-down bed can be used as an additional sleeping area for guests or as a place for the owner to spread out on their own.
An inbuilt USB port keeps electronic gadgets close at hand and ensures that they are always charged, allowing for infinite relaxing. Because the chaise has storage space, you can easily access your sheets, throw blankets, and other belongings. This brings the level of convenience to a whole new level.
---
This colourful and wonderful futon bed may turn the task of creating additional space for guests into an elegant enterprise.
This couch bed, which harkens back to the architectural principles of mid-century modern architecture, features a retro flair that enlivens decor when it is not being used as an additional bed.
The velvet fabric and foam filling make for a warm and inviting futon, while the sturdy wood legs ensure that the futon may be used for years to come without sagging or breaking.
---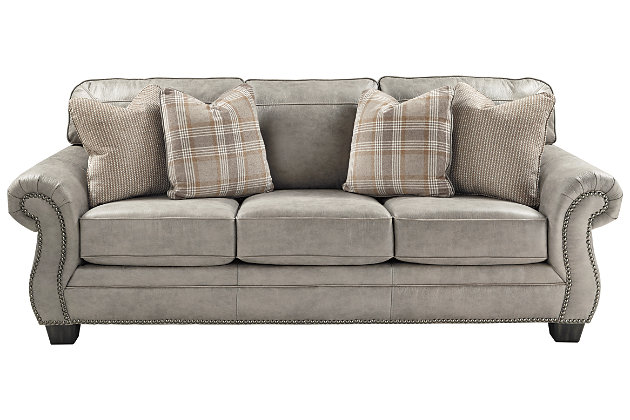 The Olsberg sofa sleeper allows you to integrate the finest of both the past and the present into your house with its seamless combination of traditional design features and contemporary fashion trends.
This easy-elegant sofa sleeper is dressed to impress with contemporary roll arm style and tailored accents such as nailhead trim and window pane stitching.
It is wrapped in a magnificent steel grey fabric that has a rich feel similar to suede. What you can't see is just as remarkable as what you can see.
This highest quality coils are used in the construction of reversible seat cushions. These cushions offer a little of bounce in addition to lots of comfort and support. Overnight guests are accommodated by a queen-sized pull-out mattress that features high-quality memory foam.
---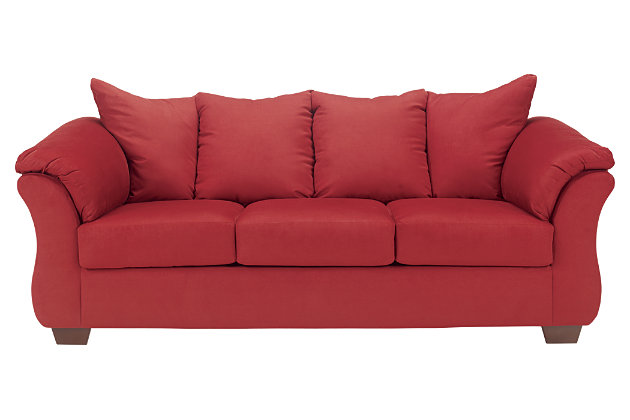 Let's talk about the smooth curves and elegant lines. The beauty of the Darcy full couch sleeper lies in the fact that it has been crafted to cater to your admiration for a contemporary style that is uncluttered.
This stylish statement is finished off with an eye-catching flared frame, comfortable pillow top armrests, and ultra-soft fabric that can withstand the rigours of everyday living.
A mattress that can be pulled out with minimal effort indicates that you are well-equipped to host overnight guests.
---
Read our Articles on Trendy Home Decor for every Budget